National Adoption Day
Today, the nation raises awareness for the hundred thousands of children awaiting adoption in the U.S. foster care system. According to the U.S. Children's Bureau, 423,997 children are in the foster care system as of 2019, with about half, 248,669, being adopted in the fiscal year. Day after day, many of these children experience trauma such as neglect, abandonment or abuse. As the children grow older, their likelihood of being adopted decreases more and more.
National coalition partners the Dave Thomas Foundation for Adoption, Congressional Coalition on Adoption Institute, Alliance for Children's Rights and Children's Action Network founded National Adoption Day in 2000 to bring light to the children in the foster care system in need of adoption. The group encouraged nine cities to open their courts before Thanksgiving to finalize adoptions.
The day is also spent engaging in volunteer efforts and awareness events. This year, COVID-19 restricts many celebratory events. However, currently 18 states have events scheduled, including Virginia in Roanoke County and the City of Salem. These events have resulted in 75,000 adoptions to date.
Educational Resources –
From an Adoptee –
Although I was not adopted from the U.S. foster care system, I still see National Adoption Day as a time I can celebrate being welcomed into a loving family.
At 2 months old, I was abandoned at the gate of the Chongqing Children's Welfare Institute, an orphanage in the town of Nanchuan. About a year later, an American couple adopted me into their loving home.
I was fortunate to be adopted at a young age before I could experience the struggles of being in an orphanage. However, I still face many challenges in being adopted that may never disappear. I will never experience that blood connection that many children, still with their biological parents, experience every day. I will continue to wonder if I have my mother's eyes or my father's nose. Next to this, I even wonder if I have siblings out there who share my DNA.
Worst of all, I must continue to deal with the feelings of abandonment and rejection, a feeling that I was unwanted. Sometimes I long to just see a picture of my birth family, just to stare at their faces and stare at the mother who carried me around for nine months.
Despite these thoughts, I appreciate my current family. People often ask who my real parents are when I tell them I am adopted, and I respond honestly: My adoptive parents ARE my real parents. The same goes for my siblings. While I may never have a true blood connection with my family, I have the connection of raw love which is almost unbreakable.
My heart goes out to any children still in or entering the foster care system. I hope through awareness raised on this day and this month will encourage more families to consider adoption, whether it be for a 1-year-old child or a 16-year-old teenager.
Leave a Comment
About the Writer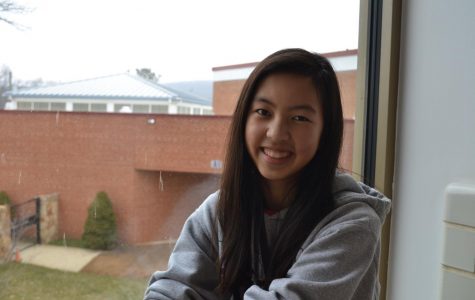 Rachel Singleton, Editor-in-Chief
Hello! My name is Rachel Singleton, and I am a senior at FHS. I have been part of journalism all four of my high school years and have held an editor position...