International Women's Day
On March 8, organizations and people worldwide showed appreciation for women's social, economic, cultural and political achievements by celebrating the 110 anniversary of International Women's Day. In doing so they brought awareness to social issues such as the unequal pay of women and men.
Each year has its own theme, the first theme adopted by the UN in 1996 was "Celebrating for the past, planning for the future." This year's theme was #ChoosetoChallenge. The campaign explains the theme as "from challenge comes change."
The origins of the day are rooted in the labor movement. It began in 1908 when 15,000 women took to the streets to protest for shorter working hours, better payment and the right to vote. In 1909, America declared the first National Women's Day.
Furthermore, in 1910 Clara Zetkin and 100 women from 17 other countries declared that Women's Day should be celebrated internationally at an International Conference of Working Women in Copenhagen. The celebration spread throughout the entire globe, celebrated in Austria, Denmark, Germany and Switzerland in 1911. Then in 1975, the United Nations officially celebrated the day.
The designation of March 8 for International Women's Day was decided in 1917 when Russian women went on strike to demand "bread and peace." The date was February 23 on the Julian calendar, the Russian calendar used at the time, but March 8 on the Gregorian calendar.
Although the day is celebrated by many, women's appreciation is shown in different ways throughout the globe. In Russia, men typically give bouquets to women, resulting in flowers costing twice as usual. In Italy, although not a public holiday, the tradition is to give women mimosa blossoms.
However, many protests and marches for women's rights occur near or on March 8. In countries like Poland, Turkey and Argentina, women take to the streets to fight for rights such as abortion. In Argentina, women marched in 2017, 2018 and 2019 for gender equality, social change, equal pay and reproduction rights. Results came in 2020 when Argentina became the first Latin American country to legalize abortion laws.
Even though not all countries celebrate International Women's Day on March 8, it is a day to recognize and celebrate the past and march for the future.
Leave a Comment
About the Writer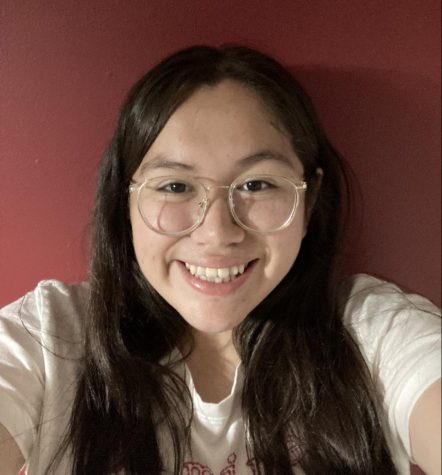 Sarita Portillo, Staff
Hello! My name is Sarita, but I also go by Sara. This is my second year writing for The Falconer, which I'm very excited about. I love consuming stories...