"We Believe, Always Believe:" The FHS Way
In the mid to late 1980s, when Principal Kraig Kelican had recently joined FHS, football coach John Cherma would tell his team "We believe!". "That was one of the things that he did that kind of transitioned Fauquier into a powerhouse in football," said Kelican.
The saying started being used around the building, in classrooms and in the yearbook. Cherma had hoped to spark school spirit among the students through this saying. However, "over time we hadn't had the school spirit and enthusiasm we had been known for in the past," said Kelican.
When Kelican got hired as principal, one of his first ideas was to revamp the old saying. He believes that the saying is a symbol of who and what FHS stands for. "After looking at the 'We believe' part, I thought I would add to it, and that it would be important to add the 'Always believe' to it…I think since the school opened in 1964 to present, it's 'Always believe' because I believe our staff and our students will continue to work from this day forward," said Kelican.
After running it by staff, select students and the Booster Club, he went through with the update. Being the oldest High School in the county, it is rich in tradition and spirit and he hoped it would reflect that. "It just kinda transitioned into our new motto, ending with the old, and starting with the new," said Kelican.
The new phrase, "We believe, Always believe," wasn't the only change Kelican brought to revive school spirit. He introduced new events and banners to the parking lot. "I look at the banners that are out in the parking lot, that talk about community service, integrity, honesty, and the things that we want to instill in our students, and what our students take pride in," said Kelican.
Leave a Comment
About the Writer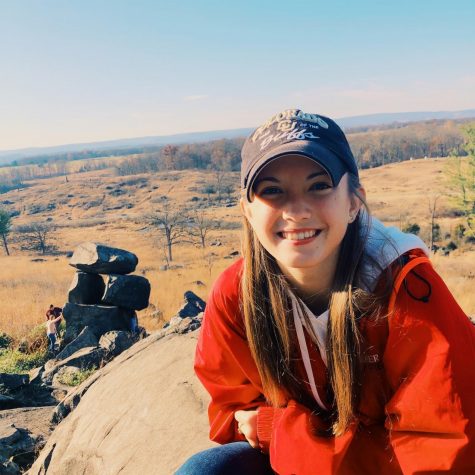 Ashley Halbrook, Social Media Director
What's up! I'm Ashley Halbrook, and I'm the Social Media Director for the Falconer. I'm 18 and a senior this year. This is my second year writing...