Super Scholars
Nine Students Earn Recognition as 2021 Governor´s or LFCC Scholars
FHS recognizes nine students this school year for their outstanding academic achievement as Governor's Scholars or Lord Fairfax Community College (LFCC) Scholars. These students have earned a significant amount of college credits through dual enrollment or advanced placement classes through Mountain Vista Governor's School and college classes they have taken on their own time. They will graduate high school with a Certificate in General Education, an Associate of Arts and Science Degree or an Associate of Science Degree.
Senior Grace Chesley earned an Associate of Science degree and accumulated 60 college credits in the process. She was motivated by desire to work hard and goal to get into a good college. "I've always felt like I had to try my hardest and do the best I can," said Chesley. "I felt like getting a college degree at the same time as my high school diploma would put me ahead in what I wanted to accomplish." Chesley plans on attending University of Delaware and majoring in biology.
Senior Shannon Hodul also earned an Associate of Science Degree and said that her greatest motivator has been her brother and mother who always reminded her of the benefits of the college classes and degree she would receive. "My little brother would always say 'Never give up, never surrender!' said Hodul. "Now that doesn't mean I didn't have times where I felt utterly defeated, but I have a great support system around me that always keeps me going."
Hodul added that, even after all the time and effort put in, it feels unreal that she will be graduating high school with a college degree. However, she said she is proud of herself and all her friends and classmates for what they have accomplished. Hodul will be attending Virginia Tech's College of Engineering. She plans to start off with general engineering and then pursue civil engineering after completing her first year requirements.
Principal Kraig Kelican recognized these scholars for their determination. "I think that it is outstanding recognition for them, and that's a lot of hard work and dedication to academics to achieve those awards," said Kelican. "I congratulate them for their efforts. It's an amazing feat to do."
These Governor's Scholars pursued their certificate or degree while also maintaining high academic performance in their high school education. They will be recognized at the LFCC and FHS graduation for their accomplishment and will be able to transfer their credits toward their four-year college education.
SideBar – Congratulations to the following students:
Grace Chesley- Associate of Science Degree
Meghan Harrington- Associate of Science Degree
Shannon Hodul- Associate of Science Degree
Daniella Lawhorn- Associate of Science Degree
Isabel Robey- Associate Arts and Sciences Degree
Haley Strong- General Education Certificate
Mikhaela Ulewicz-Associate of Science Degree
Lane Ways- General Education Certificate
Anna Wright- Associate of Science Degree
Leave a Comment
About the Writer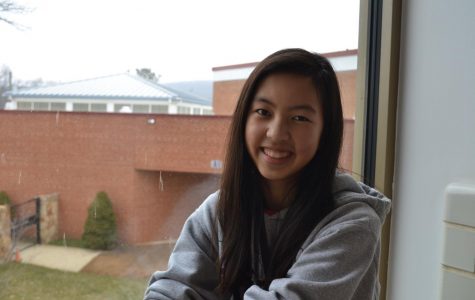 Rachel Singleton, Editor-in-Chief
Hello! My name is Rachel Singleton, and I am a senior at FHS. I have been part of journalism all four of my high school years and have held an editor position...