Dude, Be Nice! Returns to FHS
Dude, Be Nice! Returning to FHS, after years of inactivity, this club met for the first time on Thursday, October 14, in the cafeteria under the supervision of Nicole Goepper and Philip Nobblitt. 119 students attended the meeting for a variety of reasons including the influence of older siblings who participated in the past, the mission of the club and the advisors. "It was very positive. It was very fun. I liked that it was interactive and we got to write down our thoughts on how we can participate in this program," said senior Killian Petty.
The club is based on promoting kindness in the FHS community. Their first project was to sign a card for Raymond Bumbrey, custodian at FHS for 20 years, who is leaving next week. The card was available to be signed by all students during class changes in front of the Cube. "I liked that we're reaching out to the people that don't get recognized often like the custodians who work hard but we don't necessarily see everyday," said senior Izzy Evans.
Leave a Comment
About the Writer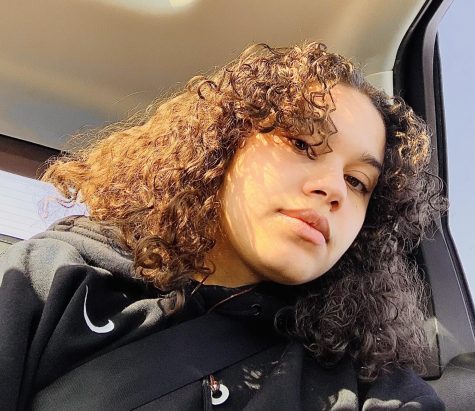 Sabrina Brooks, Features Editor
Hi, my name is Sabrina Brooks, and I am a senior. I am in Journalism II and this is my second year writing for The Falconer. I have four siblings, and...