A Feature on Future Teachers: What is The Early Childhood Education Class?
The early childhood education class is designed to help students who believe they might want to go into child care or education in the future. Early childhood education is a field that requires a specific set of skills and qualities, such as empathy, patience and communication. These skills are taught and practiced in order to effectively connect with young children and help them learn and grow. Sarah Avery, who is currently in the early childhood education class, expresses her passion for working with children, saying, "I've always wanted to be a teacher, and working with kids is a part of it." Avery specifically took the class in order to become a 4th-grade teacher.
The age groups of children that students deal with in their class are three and four-year-olds. They spend a significant amount of time with the children, Avery explained. "All of it, we show up, pick them up from their parents. From 9:35 to the end of class, we have them." She continued, explaining that in the class each student has their own kid that they help teach and take care of. A typical class period in early childhood education includes songs and activities to let children release their energy, followed by learning about letters and seasons. Avery's favorite part about the class is "how real it is," and she describes the class environment as very energetic and very connected, with a close-knit group of students and teachers. Avery also explains that the Teachers for Tomorrow program, the fourth class of Early Childhood Education, is for K-8 students. This is the perfect class to check out for students who believe they have a future in education.
Leave a Comment
About the Writer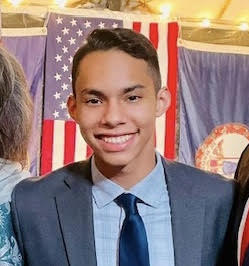 Angel Alvarado, Staff
Hi! My name is Angel Alvarado and I am a senior at FHS. This is my first year taking journalism. I used to wrestle and play soccer. I like to read, listen...