Y Street Promotes Healthy Habits Throughout Virginia
Y Street is here at FHS and they are helping our community become healthier. Samuel Paccassi, the leader of Y-Street at FHS, believes students should join Y-Street to help promote healthy living in the community.
"Y Street is a youth-led organization that tries promoting healthy drinking water and air, like tobacco free areas," Pacassi said. Earlier this school year, Y-Street ran a Rev-Your-Bev event during lunch shifts. Rev-Your-Bev promotes drinking water and healthy drinking habits.
"It's a great group to be with, and it's a good way to familiarize yourself with different things. You can also get free stuff," Paccassi said. Paccassi states that his favorite part of Y-Street is, "probably the things during lunch where we bring tons of stuff and we promote good drinking habits and healthy lifestyles. It's fun because everyone is happy." Pacassi believes that students that are interested in joining to just go ahead and do it. "It's a great time and you learn a lot of stuff, like how to talk to people, communication and time management skills," Pacassi said. To sign-up, visit http://my.ystreet.org/apply. "Y Street doesn't meet at school, you have to sign-up at the website and sign-up for different activities." Paccassi said.
Paccassi enjoys his time volunteering with Y-Street and encourages people to join. He says that it is a great experience and experience he believes that many will enjoy.
Leave a Comment
About the Writer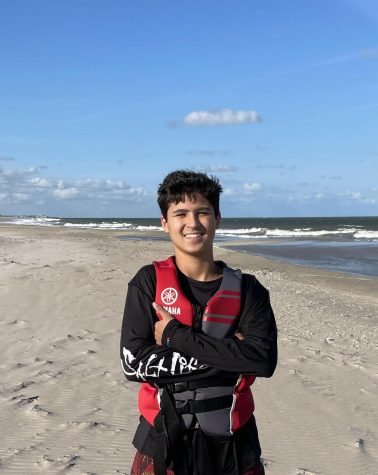 Alex Garcia, Staff
I'm Alex Garcia and I am a sophomore at Fauquier High School. This is my second year with The Falconer. I like playing and watching baseball and occasionally...