Autumn Frear Does it All
Freshman Autumn Frear is an involved student who manages to juggle multiple passions at once. Frear balances participating in a local 4H chapter, raising livestock on her family farm and playing multiple sports. Frear is an active participant in her local 4H chapter where she shows a variety of livestock animals. "My parents bought land and we got a couple goats that we adopted. Then it kind of just went from there, as the more you do it the better it looks for resumes," said Frear.
Frear's involvement in showing livestock requires a lot of preparation and attention to detail. Frear notes that "there's a lot to it… you always have to make sure you're home to do it. So your schedule revolves around being home twice a day to feed."
Frear takes her role as a farm worker seriously, but she also makes time to participate in multiple sports, including ice hockey, volleyball and lacrosse. She credits her love of ice hockey to her father, who played the sport when he was younger. Frear's friends convinced her to try volleyball in middle school, and she quickly fell in love with the sport. As for lacrosse, she just decided to try something new and is loving it so far.
Frear manages her busy schedule well, saying, "It's definitely busy, very busy, but I like having a busy schedule and always having something to do. I do have to try and work my sports around my livestock though."
For other students who are interested in pursuing multiple passions, Frear recommends to "Stay on top of deadlines, especially with school. School will come first, no matter what. Do well in school in the hours that you have. Then outside of school, if you have home- work, obviously handle that. If you fall behind, don't stress because you can always drop something and then come back to it."
Leave a Comment
Thanks for reading The Falconer. We're happy to provide you with award-winning student journalism since 1963, free from bias, conflicts of interest, and paywalls. We're able to continue with the generous support of our local community. If you're able, please consider making a donation. Any amount is incredibly helpful and allows us to pursue new and exciting opportunities.
About the Writer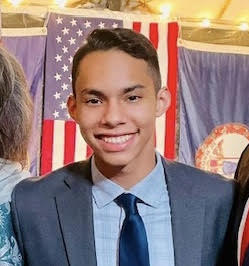 Angel Alvarado, Staff
Hi! My name is Angel Alvarado and I am a senior at FHS. This is my first year taking journalism. I used to wrestle and play soccer. I like to read, listen...