Cross Country Places Seventh at Regionals
Hang on for a minute...we're trying to find some more stories you might like.
The Fauquier cross country team raced at the 4C Regional meet hosted by John Handley High School in Winchester on November 7 along with Senior Brian Bolles.
The girls' team placed fourth among eight teams in the district meet, advancing them to the regional meet where they placed seventh out of 12 teams. Only the top four teams from regionals move on to states, which didn't allow the girls to move on.
Sophomore Abby Gray was the first finisher for Fauquier and placed sixth among 71 runners. Gray was very proud of how the team performed in the race. "Everyone raced really hard and we actually raced as a team," said Gray.
"The girls executed the game plan perfectly," said Coach Mark Scott. "They ran as a team and exceed expectations at districts."
The boy's team ran at districts and got seventh place. Only the top four teams from districts move on to regionals. "The boys' performance was underwhelming. They did not perform to their ability and didn't race as a team," said Scott.
Senior John Paccassi said, "This year the team was a little rough. We lost a lot of seniors, and we struggled trying to find new leaders."
Bolles ran at the district meet on October 29 and got ninth place in the race which gave him the opportunity to individually race in the regional meet. "Brian [was] very aggressive [at districts but] didn't have the race he wanted to. But it was still good enough to move him on, which was the ultimate goal," said Scott.
At the regional race, Bolles placed ninth out of 60 individuals, which earned him a spot at the state race on November 16 where he got 28th place. When asked how he felt when he found out he made it to states, Bolles said, "I was excited, this is my senior year, and I didn't think I'd make it without my team but I did."
Scott has been coaching Bolles for four years. "He was a student in my class freshman year, so we have become pretty close. I would say that his progress has been awesome. He has totally bought into everything we do, and he works hard," said Scott. "He has the ability and talent that goes with it."
About the Writer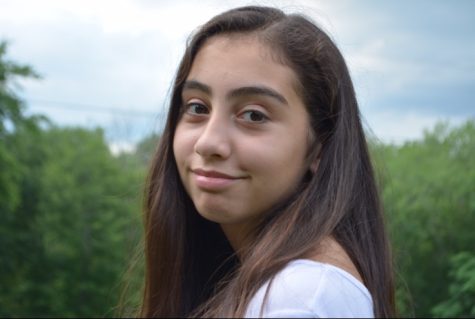 Amanda Arellano, Sports Editor
Hi! My name is Amanda Arellano, I'm currently a junior at Fauquier. This is my second year taking journalism and I really enjoy being part of the Falconer....