Who's Texting You?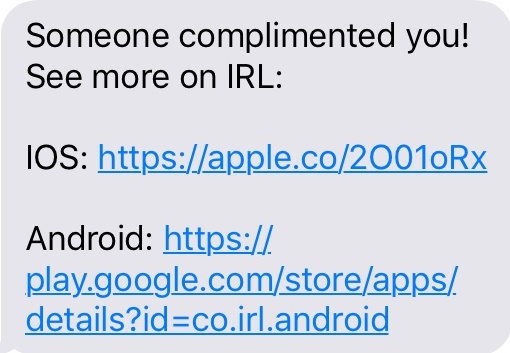 Tyler Young, Staff Reporter
October 19, 2018
Imagine you're having a fun time with your friends, but suddenly you get a text from someone you don't know. The text says that someone has complimented you, or you're beautiful, not telling you who is saying these things. The message just simply has a compliment and a random link. You click on the link and it brings you to a strange site.
Recently, in Fauquier County, multiple teenagers have been receiving very strange texts. These texts are sent by random numbers, and the message has a link attached that sends them to a very strange site. The link sends you to either the app store, a pornographic or adult site or even just a blank page that cannot be reached. We have yet to find out what the mysterious texts are, and who exactly they are coming from. One group of Fauquier High School students, that asked their names remain anonymous, told the sheriff about these texts. The school sheriff said, "do not answer the text, and that they will send them to investigation." I also asked Fauquier High School's Vice Principal Mrs. Tapscott and she said "This is the first time I am hearing about this, but it sounds like it could be dangerous, and I would advise that you stay away from these texts." Both the sheriff and Mrs. Tapscott advise that students should stay away from these texts. Meaning that receivers of these strange messages shouldn't click on the link and do not respond because we don't know exactly who they are coming from if it is just a scam, or maybe even something criminal. The safest thing is to just ignore it until we find out what it is.