'Halcyon:' Goulding spins sonic gold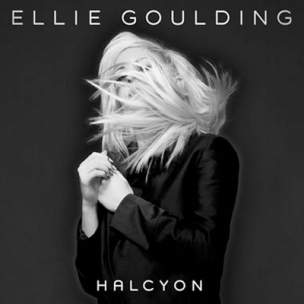 When I first heard Ellie Goulding's single, "Lights," I was underwhelmed and wrote her off as just another Ke$ha-dubbed one-hit-wonder. Thankfully, I was introduced to more of her music. Let's just say, her Pandora station currently runs my life. In particular, her latest album, Halcyon, has taken over my interest…and my iTunes bill.
It is clear that Goulding has grown from her first album Lights. Though she continues to display songs from several different emotional ranges, the music itself seems a tad more mature. The beats and tempos seem to follow suit with the lyrics in originality and they both team up and take the listener on a journey of sorts.
Usually, I don't listen to electronica, but once I heard the unique melodies and great lyrics I was hooked. On Halcyon, Goulding utilizes a wide range of lyrical topics, like hope for the future in "Anything Could Happen," which is an anthem of sorts. From the stand point of a college-bound senior, the future is really an unpredictable thing and this song gives me everything I need to look at the years to come with hope. The up beat tempo and great vocals always give me goose-bumps and gives me that urge to turn it up and dance no matter where I am.
Halcyon features a few tear-jerkers. The tortured love song, "I Know You Care," is almost as heart-warming as the video (which features clips from the film Now is Good, a movie about a girl who gets cancer and meets a boy she eventually falls in love with…basically it has all the components to make most people with hearts and working emotions cry). The song brings me back to that one break up that never should've happened.
There's even a song that gives a shout out to your hometown, even if you hate it in Warrenton "In My City" gives you something to be proud of here, or wherever you're from.
And these are just a few choice favorites from yours truly, the whole album is filled with relatable themes coated in the fluttery vocals of Goulding and optimistic electropop tones. This is an album that I can listen to over and over again; I love it, and you should too.