FHS Community Speak Out on Impeachment
Only two U.S. presidents in history have been impeached. Yet this year, U.S. President Donald Trump faces impeachment after a whistleblower filed a complaint against Trump regarding a controversial July phone call between him and Ukraine President Volodymyr Zelensky in August.
Trump's accusers allege he used his presidential power and "quid pro quo" in order to gain political advantage. After a rapid unfold of events, House Speaker Nancy Pelosi reported that the House will be pursuing a formal impeachment inquiry on September 24. These inquiries began in the House Intelligence Committee and have now moved on to the Judiciary Committee.
U.S. government teacher David Smith says the most important thing for students to understand about the impeachment is that "[it] is simply charging someone with a crime." If Trump is impeached by the U.S. House, the Senate will hold a trial, presided over by the Supreme Court Chief Justice. If President Trump is found guilty by the Senate, he will be removed from office.
The Reaction
"I really don't, at this point, think there's been enough legal evidence to justify impeachment," said U.S government teacher David Smith. "The House of Representatives may impeach, and that's just a charge. Then the Senate will hold the trial, and since the Senate is majority Republican, it's extremely unlikely they will find him guilty.
Senior Helen Lohr agreed, saying, "The Republicans are too strong right now. It's far fetched to think that he will be impeached. If it got the point that he would be impeached, he would resign before he was impeached."
Lohr added, "[The impeachment inquiries] are an effective way to bring light to the negative aspects of [Trump's] administration."
Junior Liam Harris shared his opinion on the impeachment as well. "I believe it is a good idea," said Harris. "It's helping to figure out if there are any laws broken or not."
About the Writer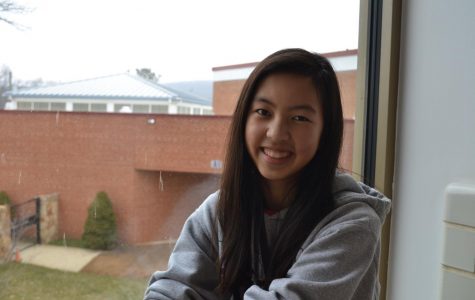 Rachel Singleton, Editor-in-Chief
Hello! My name is Rachel Singleton, and I am a senior at FHS. I have been part of journalism all four of my high school years and have held an editor position...