February Male Athlete of the Month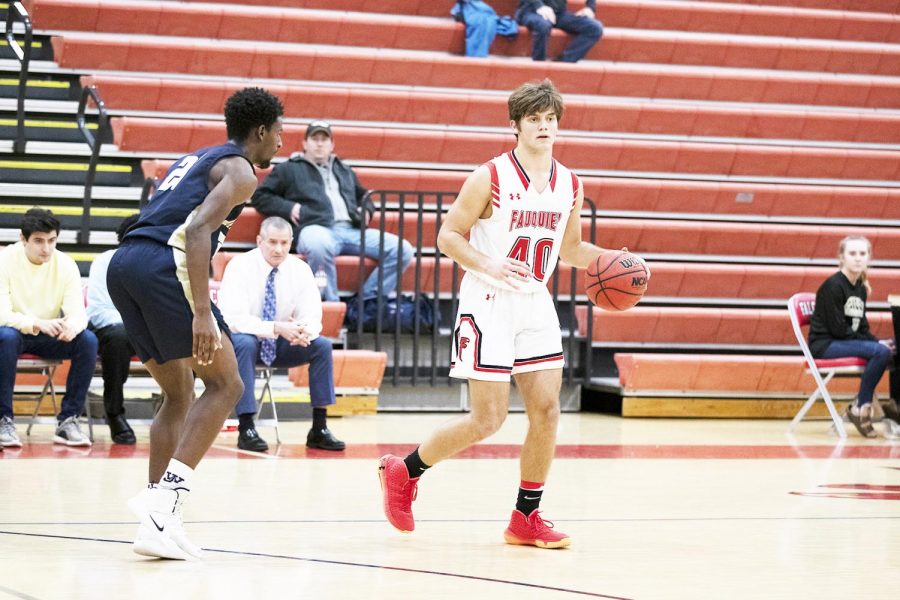 The link below will direct you to the February Female Athlete of the Month
https://fhsfalconer.com/3321/sports/february-female-athlete-of-the-month/
Q: How long have you been playing football?
A: Since freshman year.
Q: Why did you decide to play football?
A: A friend of mine, Gino Camarca, his older brother used to go to St. John's where I went to grade school. He came after school one day and told us to try out. I've played backyard my whole life, so I thought it would be fun to try.
Q: What do you enjoy most about football?
A: The team building and the contact.
Q: How would you describe the team?
A: Coming off an 0-10 season, I think we had high spirits and expectations for ourselves, even though everyone else thought we weren't very good at football.
Q: Who's your biggest role model within the sport?
A: It's a split between our old Coach Prince and our new Coach Buck because Coach Prince taught us a lot of valuable lessons about team building, and I think Coach Buck utilized those this year and brought a new perspective and pushed us to better limits this year.
Q: What's your biggest goal at the moment?
A: To play football at VMI (Virginia Military Institute) where I plan to go to college.
Q: Do you plan on going D1 or playing at college?
A: Probably just playing at college. I mean, of course, if I had a chance to go pro I would, but I'm not planning on it.