COVID-19 Infects Virginia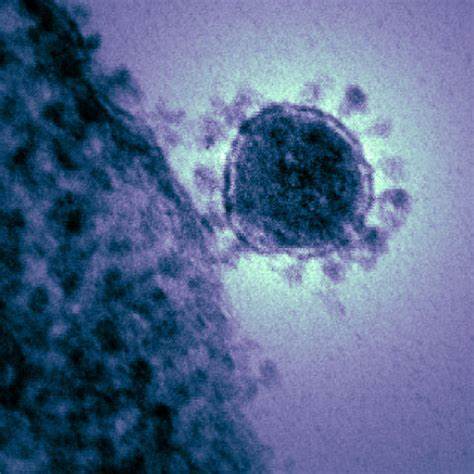 The 2019 Novel Coronavirus (nCoV) is sweeping the world with over 6,000 affected and 132 dead since December 2019. The nCoV is a respiratory virus in a subgroup of coronaviruses, which are viruses that can cause illnesses as minor as a cold or as major as middle east respiratory syndrome.
The nCoV has flu-like symptoms including a fever, cold and difficulty breathing. There have been three reports in northern Virginia as of January 26 at George Mason University. When tested all tested negative as of February 1. The source of the virus is unknown, yet many of the first patients were reportedly linked to a seafood market in Wuhan which allegedly sells illegal wildlife.
The virus now seems to be spreading and mutating from person to person. On January 26, the virus has spread from Wuhan to 17 different countries around the world including the U.S. which confirmed 5 cases, two in California, one in Arizona, one in Washington, and one in Illinois. The Center for Disease Control (CDC) is closely monitoring it.
To protect yourself, FHS school nurse Theresa Tate says, "You have to be willing to stay home if you are feeling sick… Make sure you wash your hands and don't share drinks!" The CDC recommends that if you are feeling sick and have been around someone that has recently been to China, go to the doctor immediately.
Beatrice Youngquist, sophomore and aspiring nurse, provided her insight. "It's putting a lot of people who have a lower immune system at risk."The Coronavirus is spreading very quickly. On January 27, nCoV infected 2,800 and killed 80. Three days later, on January 30, there were more than 8,000 infected and 171 dead.
Leading scientists in the medical field approximate that each person infected will infect 2.6 people. Additionally, if a person is within three to six feet of the person with nCoV, you could be prone to infection. There are now 36 different states in the U.S. being tested for the virus and over 20 different countries already infected.
On January 27, the CDC raised the travel advisory for China to the highest level, Level 3 (Avoid Non-Essential Travel) and on January 30, the nCoV was declared a public health emergency by the World Health Organization. Based on what we know about other coronaviruses, symptoms of the virus can appear 2 to 14 days after exposure.
According to the CDC there is no specific antiviral treatment recommended for 2019-nCoV infection.Yet they advise people who are infected to receive supportive care to relieve symptoms.