Report to the Falcon Room!
A new homeroom policy has tardy students reporting to the Falcon Room after they sign in where they remain until the bell for the first block.
Administrators chose to implement this policy to ease the task of tracking down kids who need detention due to their school tardies. This policy allows them to find these students directly in homeroom block, rather than have to pull them out of class later in the day.
"It's saved a lot of instruction time… It's been very beneficial," said principal Kraig Kelican.
"We [enacted the policy] so we can have an accurate account of students who are tardy, and we can ensure we'll have the conversation of, 'hey, this is your ninth tardy. You now are a prize winner of after school detention,'" said Assistant principal Danielle Tapscott. Tapscott suggested this new policy and says it is a matter of accountability.
Some students were frustrated by this recent announcement. According to junior Olivia Gulick, other students she knows find it irritating that they are stuck in the Falcon Room even if they are a minute or two late, especially if they need to go somewhere for homeroom.
"I just feel like if you're tardy, you should be told [if you need detention], but you should be allowed to get help [after]," said Gulick. "You can't really get any work done."
Sophomore Dakota Santee admitted that she was not productive in the Falcon Room. "I just sat there on my phone and hung out there until the bell rang," said Santee.
Other students said that they didn't mind reporting to the falcon room. "Some kids would rather be in here than in homeroom," said Senior Tatiana Baker.
However, her only complaint was that the administrators did not let them eat in the Falcon Room. So she and her friend, junior Dayona Thomas, had to sit outside the room to eat. Thomas said, "We eat in the classrooms. What's the difference between the classroom and the falcon room?"
Tapscott's response to any frustration was short and simple, "Get to school on time," she said
About the Writer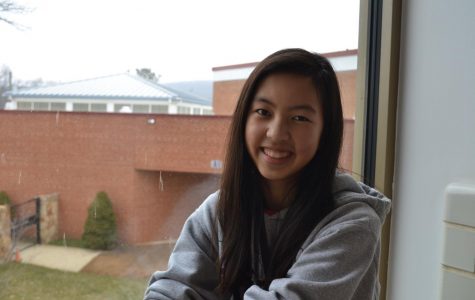 Rachel Singleton, Editor-in-Chief
Hello! My name is Rachel Singleton, and I am a senior at FHS. I have been part of journalism all four of my high school years and have held an editor position...