2020 Teacher of the Year Nominees Celebrated
At its March meeting, the Fauquier County School Board honored 19 teachers, all of whom have been nominated to be Fauquier County's representative in the Washington Post Teacher of the Year competition. A selection panel will choose one of the 19 teachers to be the Fauquier County Teacher of the Year to be announced in mid-April.
The evening began with a reception to honor the nominees, featuring appetizers presented by culinary arts students at Fauquier High School. At the meeting, each school's Teacher of the Year nominee received a glass apple award when introduced to the room filled with family, friends and colleagues. The following are nomination excerpts read at the board meeting in recognition of the 19 Fauquier County Teacher of the Year nominees.
—————————————————————————————————————————————————————–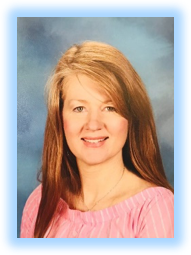 SARAH ANDINO'S after-school Writing Club at Brumfield is one of her principal's favorites.  He said it is a time when students share their work with family and friends, support one another, and enjoy writing so much they published a book!  Sarah has participated in the Shenandoah Valley Writing project for three years.  Her co-teachers write that her classroom feels like home. She works seamlessly with her special education teammate and is highly successful in working with children with IEPs.  Students remember Mrs. Andino as a caring, positive influence in their lives.  A parent writes that her son has thrived in Mrs. Andino's class.  She is patient but pushes him to do his best while reminding him of his potential.  He happily shares at home what he is learning from Mrs. Andino.  A former student writes that Mrs. Andino is not only a great teacher but also a great friend who still encourages him!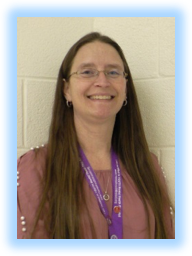 MELISSA BALGAVY has established herself as a dedicated and compassionate professional educator who continually goes out of her way to make sure her students feel loved and supported.  She brings energy, passion, and devotion to each and every aspect of her job and works tirelessly in order to ensure student success both in and out of the classroom. Mrs. Balgavy serves in several different leadership roles including FCPS ACES, math council, and equity team representative. Colleagues say that Melissa has always put her students first. They love working with her because she makes everyone feel valued.  Melissa is a leader in the math department, a leader in school improvement planning, and a supportive colleague. Our school community is very fortunate to have someone like Melissa Balgavy providing such high-level educational services to our students, parents, and staff, and we look forward to having her continue to provide such services for years to come!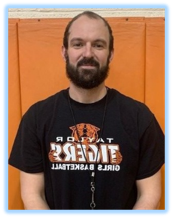 RICHARD CARPENTER is a natural leader, a quick thinker, and a problem solver with a wit that puts his colleagues and students at Taylor at ease no matter the situation or subject matter.  Coach Carpenter cheers his students on in activities and in the classroom.  He modifies activities and assignments to meet individual needs so his students can all participate and learn, including his nonverbal autistic students.  His colleagues say Rich is everywhere!  He works with everyone in a positive manner.  If he cannot solve a problem, he will find someone in the school or community who can!  Coach Carpenter will literally run side by side with you, work with you, and do whatever it takes to help you achieve!  He is a humble teacher who would give you his last dollar if you needed it, and who genuinely cares about his students and his colleagues.  Coach Carpenter is the type of person you gravitate towards.  His positive attitude is infectious, and his smile lights up any room he enters!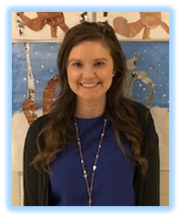 AMY CUTSAIL teaches her students at Bradley that they are all artistic.  She is a true advocate for students regardless of their innate artistic abilities or personal interest in art.  Ms. Cutsail's love of art and her students goes beyond the school walls.  She shares with students and parents the opportunities to participate in local art contests, camps and events.  Ms. Cutsail inspires her students to develop their own individual style, without a push towards artistic perfection.  Her gifted art students work with her on various events and projects, and she does adaptive art projects for those who are not physically able to work with some of the art tools.  Amy involves the entire school community in arts. Her principal describes Amy as a marigold.  They bring out the best in the other plants.  Ms. Cutsail brings out the best in those around her.  She is a ray of sunshine, positivity and kindness.  Her smile reflects the joy she has found in the work she has chosen to pursue!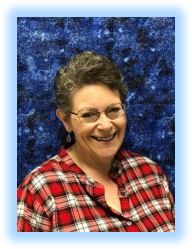 VICKIE ESTEP is a caring librarian who works hard to foster a love of reading among the students at Grace Miller School.  She is a true veteran of FCPS with 40 years of experience here.  Vickie works with the "Battle of the Books" program and initiated the "Big Bounce" reading rewards.  On the day of the "Big Bounce," the gym is filled with "Bounces" and exciting activities for children.  When Vickie reads to students, she ushers them into different worlds, different moments in history and forward into the future!  She truly helps her students understand the beauty of reading whether it is fiction or non-fiction.  Students' faces light up when they see Mrs. Estep because they know she cares about them and their families.  Mrs. Estep opens the library during the summer, allowing students and parents to come in and check out books.  Vickie has impacted the lives of countless students by making the magic of reading and literature attainable and exciting!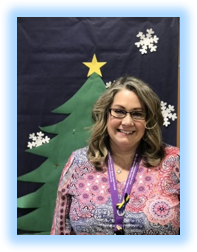 TAMMY HAGAN is a veteran science teacher who brought her vast experience to Kettle Run High School in 2008.  A former student and colleague writes that Mrs. Hagan exemplifies the qualities of an excellent educator.  She continually strives to meet the needs of her students past and present.  Many of her students spend their lunchtime in her classroom where they feel welcome and heard.  A former student writes that she struggled with testing throughout her school years.  Mrs. Hagan taught her a variety of test-taking skills, which helped her pass her Earth Science SOL.  The former student adds that both she and Mrs. Hagan were excited when she passed because it was a huge accomplishment for her.  Her assistant principal writes that Mrs. Hagan is a learning coach and an asset to the school community.  She focuses on the whole student as it relates to their emotional wellbeing and academic success.  Mrs. Hagan is the epitome of what I would want in a teacher, as a student, parent and administrator!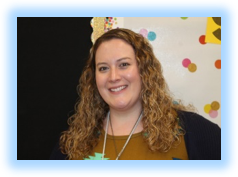 BOBBI LYNN HAUSER is the type of teacher every administrator dreams of having on staff, according to her Assistant Principal, Ms. Shorb, at Cedar Lee Middle School.  This 8th-grade science teacher is not only a team leader but also the GEMS club sponsor, the instructional coach and a mentor to her colleagues!  She is dedicated and passionate about student success.  Ms. Hauser sets high expectations for her students to reach while providing a comfortable, safe and consistent environment for them to learn.  Her colleagues are inspired by her creativity and energy.  She is one of the first to arrive in the morning and the last to leave in the afternoon.  Ms. Hauser's students adore her, stating, "Mrs. Hauser is really nice and her room is colorful and fun.  She is always so helpful."   Xander shares that, "Mrs. Hauser's class is a place where I feel respected, and I feel like I belong."  Her assistant principal adds that she is honored to nominate this amazing teacher!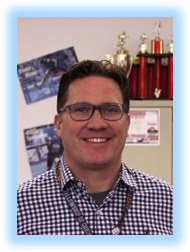 QUENTIN JONES is a one-of-a-kind guy who is beloved by his students.  He is the light of the Special Ed department at Fauquier High School; and his colleagues admire him, not just for his supreme dedication to teaching, but for his selfless nature, tireless work ethic, and infectious sense of humor.  He makes all students feel unique and special. While Quentin is dedicated to teaching content, he can always interject enough humor and encouragement to keep the students hooked.  Coach Jones is a legendary track coach, with winning seasons, and individuals who advance to State competition. His track team students understand that he expects a code of moral behavior and full commitment to do their best. He is a wonderful role model, and his students want to emulate him. Quentin has sponsored the Fellowship of Christian Athletes, welcoming all students, regardless of faith. Each week, I see Quentin surrounded by these students in the cafeteria having breakfast. As a teacher and coach, he cares for his students in and out of the classroom and never gives up on any of them!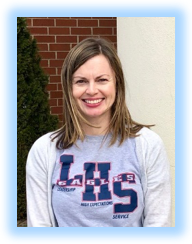 CARRIE LINEBAUGH is more than a Special Education math teacher at Liberty High School.  She co-leads the new teacher mentor program and gladly accepted the opportunity to be the first to teach the "Teachers for Tomorrow" course.  Her principal, Mr. Cox, writes that Mrs. Linebaugh is a teacher who empowers students to explore their interests and enthusiastically inspires them to take risks.  Mrs. Linebaugh and her co-teacher were chosen as role models for the Virginia Co-Teaching Initiative.  Carrie has found methods to reach students for whom learning is the toughest thing they have to do.  When she is instructing, students are working, collaborating, learning and having fun!  Carrie has earned the highest respect of both students and colleagues, all while raising a beautiful family!  Her colleague writes that Carrie responds to her questions with better questions that help her grow as a teacher.  She is a great example for students and teachers alike!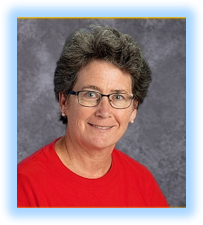 ANDREA MARTENS inspires her ESL students to put forth their best effort because they know she believes in them.  Not only does Ms. Martens serve as a role model for the staff members at Pearson, but she is also someone who every child adores and admires.  Andrea views all of the students at Pearson as "her students" even if she does not work directly with them.  She makes it a point to learn the names of students so she can greet them with a warm smile, a kind word, hug, or high five when she sees them about the building.  Ms. Martens connects with students by visiting classrooms during her planning period, eating lunch with them in order to provide company and companionship to those who may be in need of some extra attention, and providing free after-school tutoring.  Whether it is a snack, school supplies, clothing, or an ear to bend that students are looking for, our students always know that Ms. Martens is there to help them and that she will not let them down.  Andrea Martens is the epitome of a superb educator.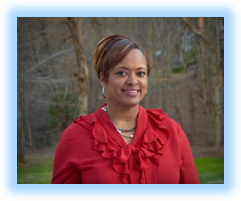 SHAWN MORTON greets everyone with a smile that makes her approachable to children and adults alike.  Parents and colleagues agree this 5th-grade Coleman teacher has a way of lifting you up and making you feel confident in your ability.  Shawn is a powerful advocate for students and education!  Does a colleague need a new plan?  She will help you formulate one.  Looking for an enrichment program?  She will start and sponsor one.  For students, she is the same. Find out a student has an impressive career goal?  Mrs. Morton brings in a real-world professional to speak to her class and answer questions.  Her parent communication is outstanding, and colleagues are overjoyed when she is their child's teacher!  Her team uses Class Dojo an app to keep parents in the loop.  Mrs. Morton's students believe she should be Teacher of the Year because "she is forgiving, she is kind and generous, she is fun and loving, and she hardly ever loses her patience!"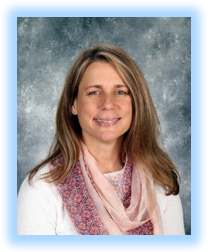 KELLEY MULLIKIN is a rare combination of kindness, patience, attentiveness and intelligence, according to a volunteer parent of one of her students.  Her principal agrees, writing that Mrs. Mullikin is an outstanding teacher and collaborator and provides a sense of belonging for the children at Smith Elementary.  As a first-grade teacher and part of the PBIS team, Kelley has worked to make Smith a community….a place where students are valued and respected.  With a caring and trusting nature, Kelley makes sure students have a voice in the decisions about their learning experiences by providing them various options.  A colleague writes that she first worked with Kelley when she taught kindergarten, and her classroom was engaging, cheerful and inviting to curious 5-year-olds.  She demonstrated her versatility as an educator as she made the transition from teaching kindergarten to first grade seamlessly.  She adds that Kelley Mullikin leads us all to be better by her example!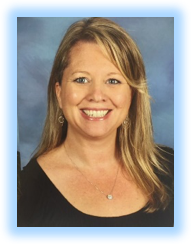 JENNIFER PIERCY is better known as Madame Piercy to her French students at Warrenton Middle School.  Her principal and assistant principal firmly believe that if you are able to make meaningful connections with students, you are able to teach them just about any content. Madam Piercy has a quick smile and easy-going manner that puts kids at ease and ready to learn. Her classroom environment is loud, with lots of laughing and dancing and singing. Both singing and dancing tend to be outside most people's comfort zone, and that is actually a great way to learn new topics like French! Madame Piercy's annual Quebec trip also provides unparalleled insights into her leadership abilities outside the classroom.  This is a once-in-a-lifetime experience for the eighth graders.  She ensures they are exposed to the culture by having them participate in activities and meals that are traditional, all the while building relationships with each other. Madame Piercy gives her students memories they will always cherish!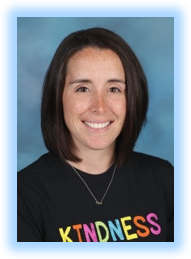 KAITLIN REDER volunteers her time to lead two different FRESH clubs, a fitness club and Greenville's first-ever cooking club. She devotes countless hours to organizing, with the ultimate goal in mind of students learning and having fun!  Mrs. Reder's kindergarten class is full of activities and interaction.  She possesses the ability to make learning fun, allowing kids to explore the assignments while still ensuring they know the boundaries of acceptable behavior.   She is always ready to help colleagues and gives her time to make sure those around her are successful. Kaitlin serves as team leader and has planned and helped organize numerous Read-A-Thon fundraisers and school-wide events.  A colleague writes that Greenville greatly benefits from Kaitlin's service and love of our school and community.  She is an incredible teacher and mom, and a super kind, generous and caring individual!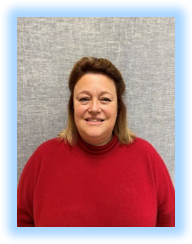 BARBARA RUSSELL'S professional character is described as "stellar" in education, background and experience for multiple disability categories.  But Barbara does not focus on the disability.  She focuses on the child, seeking to help them reach their fullest potential. Mrs. Russell's compassion, praise and encouragement makes children who at first feel overwhelmed, sad and afraid, eager to learn and achieve.  She recognizes the need of each of her students, and they soon have confidence in their ability to understand new concepts and learn new skills. A colleague and parent of a student Mrs. Russell taught writes, "The truly effective and inspiring leaders are not driven to lead people; they are driven to serve them.  Barbara is driven to serve others on both a personal and professional level."  Everyone who encounters Barbara is uplifted by her positive presence, and she is not only an outstanding educator but an amazing human being!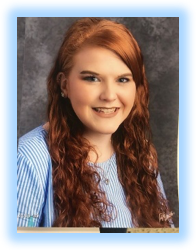 LEAH UTZ has an immeasurable passion for teaching, learning and children, which shines in everything she does.  She is a cheerleader and champion for her students, helping them to become more confident academically, socially and emotionally each day.  Whether it is showing up at one of her student's soccer games or teaching them a new math strategy, students know she is in their corner.  In addition to her classroom, after school, and summer camp intervention work, Leah produces two musicals a year at Claude Thompson.  Many students who struggle with finding success in school, find success after school as part of the musical's cast.  Her students write, "Ms. Utz, you teach us in such a fun way.  We will never forget you when we go to middle school." And, "Ms. Utz is amazing because she wakes everyone up in the morning and is always in a good mood." And, finally, "Ms. Utz is the reason I have a smile on my face every day and have good grades.  She is my hero!"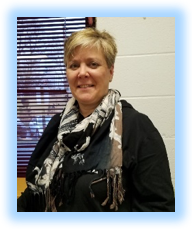 ELIZABETH WINES' entire professional career is dedicated to Fauquier County: she's been teaching at Marshall Middle School since she graduated from Mary Washington in….well, suffice it to say she's been teaching here for 30 years!  Mrs. Wines is a leader to her first-year ESOL colleague who comes to her classroom 2-3 times per week to learn. Elizabeth collaborates with other English teachers, and her leadership on her Team is invaluable. Elizabeth plays a key role in connecting Marshall Middle School to the Marshall Community.   She demonstrates and practices the values of sharing our stories, actively and respectfully listening to each other, and building skills of empathy.  Mrs. Wines knows her subject matter of English inside and out.  She shares this passion for learning with students, and her teaching is clear and concise. Mrs. Wines connects the curriculum to the "real world". The questions What am I learning? Why am I learning it? and How do I know if I'm successful?" are posted on her board and often discussed.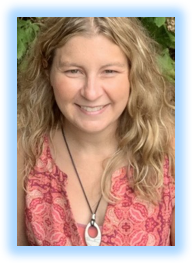 CHRISTINA YONKEY is a Reading Specialist at Mary Walter.  She is a wealth of knowledge and gives her students hands-on strategies to use when reading and writing.  Christina shares strategies with parents as well and invites them to school community-reading events such as "Book Bingo" and "Build a Storytime" workshop.  Chrissy helps all her students to not only learn the skills they need to become a better reader but also how to truly love reading.  She enrolled in courses specifically to better understand and help children with dyslexia.  Christina organized the "Flash Grub" event, which was attended by hundreds of people and provided various activities for students and families to come together, learn, and share with one another.  Mrs. Yonkey possesses and implements an extraordinary love of children, an exceptional depth of understanding her craft, and the self-motivation to help students learn beyond their perceived potential!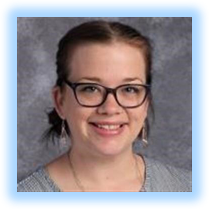 KALEE YOST teaches her 3rd-graders at Pierce to be thoughtful, creative, and confident problem solvers.  A parent writes that her son has benefitted from Mrs. Yost's infectious enthusiasm for education.  She is a strong advocate for student success, and her classroom exudes the effort she has put into it to ensure her students feel comfortable and loved.  Mrs. Yost's students love her for many reasons; she lets them do fun experiments, she has great snacks and always lets them choose the kind of chips they want.  However, the reason that was foremost in their letters was she always gives them second chances.  Outside of the classroom, Kalee maintains excellent communication with the parents of her students. She values the home/school partnership and works hard to build those relationships.  Kalee takes advantage of professional learning opportunities and provides support for her colleagues.  Her principal adds that she knew from the very first time she observed her classroom that Kalee Yost had a gift for teaching and any principal would be lucky to have her in their school.