Tips & Self-Help for Online Learning
Logging into school on August 24 was a challenging experience, trying to navigate through this new technology was somewhat overwhelming. I soon figured out some tricks on how to make my technology work and make it easier to find assignments, announcements and other resources. Here are a few tips and tricks for programs Fauquier County Public Schools (FCPS) is using. 
Office 365(new to students this year)
To access Office 365, go to

https://fcps1.onthehub.com

 

Click

register

on the right-hand side of the website.

Use the student GAFE account email (

[email protected]

)  

Create a password for the account. 

It does not need to be the GAFE account password.
GSuite (google apps)
Many teachers will release updates on Google Classroom as well as on Blackboard. Be sure to check the classwork tab daily for new updates.

Check the due dates on all assignments to keep track of your work.
Google Classroom
To access Google Classroom, your teacher will send you an invitation into the classroom.

To find the Calendar and To-Do tools, 

Click on the buttons in the upper left hand corner under the words Google Classroom that say To-Do and Calendar

Or click on the three lines button in the upper left hand side of the screen next to the words Google Classroom.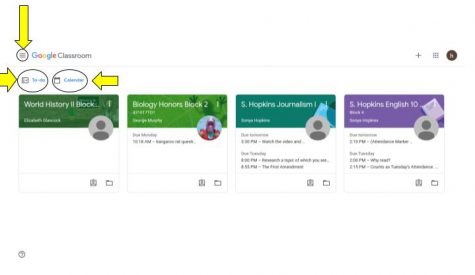 From the three lines button a slide-in menu will appear and from there you can access your classes, Calendar, To-Do, each of your classes individually, archived classes and settings.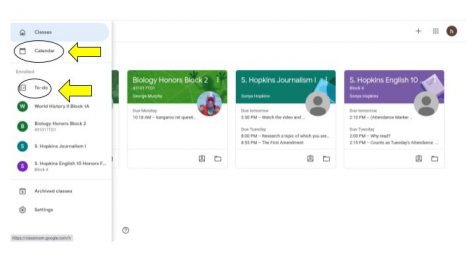 When you want to return to the main menu of all of your classes, click on the three lines button, then click on classes at the top and that will show you all of your classes in one place.

Make sure you complete the required task and turn in the assignment in Google Classroom:

Question of the Day

Riddles

Attachment assignments

Google Forms

Then be sure to "mark as done" or "turn in." Both are buttons located on the right hand side of the screen.
Google Meet
To see more than nine faces on a screen at a time, change the layout to "tiled" view. You can do this by: 

Clicking on the three dots in the bottom right corner of the screen.

Another solution is by downloading the Google Extension called "Grid View." You can do this by:

Searching "google extensions" in the google search bar

Click the first link and it will bring you to a new site

In the site's search bar look up "Grid View" 

A variety will show up, look for the grid in black with nine squares.

Press add to browser.

Before you click the 'Join Meeting' button for your class, turn your microphone off to limit extra unnecessary noises in class.

If you have a question for your teacher:

Type it into the Google Meet chat

Download "Nod' in google extensions to raise your hand in a Google Meet
Reducing Emails Received From Google Classroom
Follow

this guide

to see how you can limit the number of emails in your inbox.
Blackboard Learn
To log into Blackboard:

Username: The beginning of your school email address

Password: The password for your school email address
Self Care Tips
Hydrate.

Take breaks in between classes.

Do not look at the screen for too long. Every once in a while during class or while working on an assignment, look at something else besides your screen such as, a picture on your wall, an object on a neighboring table, or a clock on the wall.

Breathe.

Stay connected with your friends and family.

Walk around or complete some sort of exercise daily
Remember, this is a learning process for all, be patient with your teachers. Communicate with them as soon as any issues arise, do not wait and fall behind. If you are feeling stressed or overwhelmed, take a deep breath, walk away and come back to it in a little while. All of this information can be found on the Fauquier County School website.
Leave a Comment
About the Writer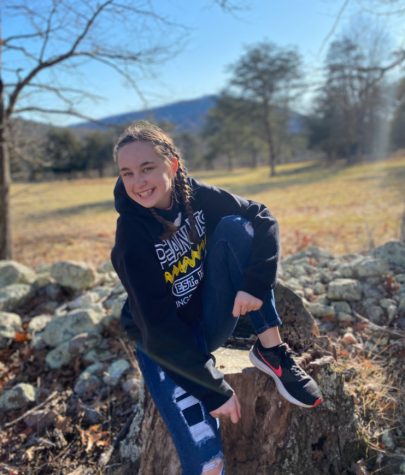 Hayley Ponn, Junior Lifestyle Editor
Aloha! I'm Hayley Ponn, and I am a sophomore. I hope to be able to convey my passion for the environment as the Junior Lifestyle Editor and reporter...