1st FHS "Falcon Flyer" Update
FHS principal Kraig Kelican welcomed families back to school in a letter sent home to parents. What follows is a summary of the first FHS "Falcon Flyer".
New This Year!
"Falcon Flyer" will be a weekly correspondence with information coming from one location.
FHS will continue to use the auto-call system for emergency situations or important reminders.
Teachers will continue to send specific information directly to families and students.
News: From Mr. Kelican:
Attendance During Virtual Learning
SAT & ACT Tests:
The SAT and ACT testing scheduled at FHS from August – December has been canceled.
Conditions will be reassessed in January.
More information coming.
Reminder:
Personal items left at the end of the 2019-20 school year are still available for pick-up by contacting the Main Office at 540-422-7300.
Underclassmen Pictures:
FHS is working with Victor O'Neill Studios to develop a calendar to schedule underclassmen pictures.
A notification will be sent to students and parents with a link to select an appointment time.
Blackboard Announcement:
Beginning this year, all teachers will be using a template that places information in the same place for ease of use.
Designated sections for:

Assignments
Grades
Class procedures
Teacher communication

GOAL: Parents can view the blackboard pages and easily find the same information in the same location on the page.
Virginia High School League (VHSL) News:
The VHSL is reviewing sports status to release more information.
Falcon Booster Club Information:
Looking for interested individuals:

The Falcon Booster Club continues to provide student athletes with scholarships, equipment and opportunities to assist in their academic and athletic endeavors.

Contact the student(s) school or activities director for more information.
Student Council Association (SCA) Elections:
To get involved in the 2020-2021 SCA complete the application:
 Each class plus the SCA will elect a President, Vice President, Secretary and Treasurer by electronic ballot.
If you plan to join the Executive Council:

You would serve as a support group for your class officers and assist with class activities.

For more information contact Ms. Story, Mrs. Anderson or Mrs. Green.
Included in this "Falcon Flyer" are various resources from the guidance department including files for seniors as they prepare for college along with a "World Suicide Prevention Day" flyer and school counselor contact information.
Use this link to see the full version!
About the Writer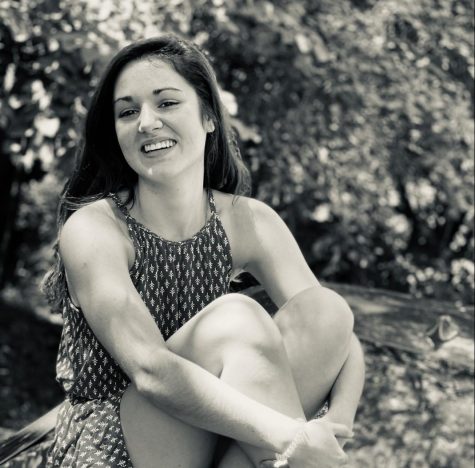 Catherine Smith, Managing Editor
Hey everyone, my name is Catherine Smith! I am currently a junior at Fauquier. I started writing for the paper in my freshman year. I am now the Managing...