Returning Students to Classroom in November Will Cause More Stress and Chaos
Wrapped up in a warm blanket with my face glued to the computer screen writing my fifth essay of the week, it's just another Wednesday afternoon of online learning. Little did I know that in the next five minutes, the Fauquier County Public Schools School Board was going to blow up the community with the unexpected announcement that schools would reopen Nov. 9. Needless to say, my brain was running around in circles trying to get some sort of grasp on what was going on.
The transition from in-person to online school was difficult, so I can't only imagine how the transition from online learning to hybrid in-person learning will be. Of course, students need to come out of their reclusive shells and begin transitioning back to school eventually. However, I'm not sure the "throwing them to the wolves" method that the School Board seems to be using is the best choice. Students and teachers went from having about three months to prepare for online learning to only one month. Lesson plans, classroom setups, deadlines, class supplies and so much more will have to change and no warning was given to prepare.
The safety and health of students and school staff as well as their loved ones should not be considered "experimental." So far, it feels as if the School Board is throwing us in and saying, "let's see what happens." While they have outlined some guidelines, such as required social distancing and face coverings, little has been revealed about how this will be executed and enforced.
Issues of safety should not be solved along the way. How will sanitary conditions be maintained throughout the in-person days – and not just on the singular "cleaning day" on Wednesday – and to what extent is mask-wearing required, are questions that the School Board needs to answer and be transparent about from the start. While students may opt for virtual learning if they share these concerns, the safety of the students and faculty who do choose to return must be ensured, regardless of whether they care or not about it.
Speaking of the virtual learning option, this alternative provides little benefits alongside safety. In the current online classes, teachers are focused on teaching and assisting the students behind the computer screen. Under the hybrid model, teachers will be working with their in-person students, and the virtual students may only get a window to see what is going on, but no help or interaction with the teacher. Then, when these virtual students hope to receive help on the asynchronous days, teachers will be focused on teaching their other set of in-person students.
The whole timing of this return is even more mind boggling. When the School Board skimmed the list of potential dates to return, why did they see a month that will be in the middle of flu season and say, "Ah yes, perfect." Additionally, FCPS is experiencing staff shortages in multiple areas including teachers, nurses, bus drivers and substitutes. If this shortage wasn't already hitting hard, it most definitely will if the School Board moves forward with this plan.
Now don't get me wrong, I understand the crucial need for some students to return to school. I see this need every day in my brother, who has an Individualized Education Program (IEP). His face is leaned into the computer screen as he attempts to concentrate on each assignment, some of which don't always get done because of his struggle to adapt to online learning. My brother needs to return to in-person learning, as do many other students with IEPs, learning disabilities or other challenges such as mental health issues or difficult home lives. However, the needs of these students shouldn't be the reason to pick up the pace on our return. If the School Board was so concerned with this, they should have devised a plan for these specific students, not the entire FCPS student population.
If the School Board had made Nov. 9 the original school return date, then maybe they could have minimized the backlash to this decision. Part of the reason for this eruption of fear is the lack of preparation and warning for the return. While it is important that schools transition back into in-person learning eventually, the return must be handled with care and consideration of safety. With this in mind, the School Board's impulsive and unsympathetic decision making has, so far, caused more stress and chaos than the intended calm transition.
Leave a Comment
About the Writer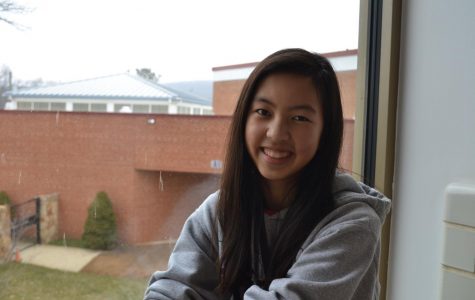 Rachel Singleton, Editor-in-Chief
Hello! My name is Rachel Singleton, and I am a senior at FHS. I have been part of journalism all four of my high school years and have held an editor position...