Behind the 2020 Presidential Election
Shortly after former Vice President, Joe Biden was announced President-Elect, crowds rushed out to celebrate on D.C.'s streets, and thousands gathered near the White House. This was not the only place of celebrations, as fireworks were shot off right in Warrenton, Va. Many other states had similar get-togethers.
Biden leads with 290 electoral votes. This was determined on Saturday after Pennsylvania declared a majority democrat vote. Biden also won the popular vote with over 75 million votes, making him the most voted candidate in American history.
Many news stations were hesitant to call Pennsylvania because of the majority of in-person votes for Trump and the majority of mail-in votes for Biden. The faster processing gave Trump a lead on Wednesday morning, but as workers processed the mail ballots, the race narrowed. In the end, the 20 electoral votes put Biden over the 270 electoral votes needed to win.
For the past 28 years, Georgia's electoral votes have been for a Republican candidate. However, this year, Biden leads with a 0.7 percent advantage over Trump, a 45,711 vote difference.
President Donald Trump has yet to congratulate Biden. He has not conceded to defeat and continues to deny the legitimacy of mail in-votes. "But ultimately, I have a feeling judges are going to have to rule," said Trump Thursday.
In a statement from Trump regarding the outcome of the election, he claims, "The simple fact is this election is far from over." Since April, he has posted more than 70 tweets casting doubt on mail-in voting, referencing voter fraud, or "rigged" elections. In his statement, he also said, "Beginning Monday, our campaign will start prosecuting our case in court to ensure election laws are fully upheld and the rightful winner is seated."
Biden delivered his victory speech in Wilmington, Delaware. "I pledge to be a president who seeks not to divide but unify. Who doesn't see red states and blue states, only sees the United States," he said. "We have to stop treating our opponents as our enemies. They are not our enemies. They're Americans."
Biden has since released his plan for tackling COVID-19. On his Build Back Better website, the Biden-Harris administration plans to ensure that all Americans have access to regular, reliable and free testing. According to the website, they are also planning to implement mask mandates nationwide by working with governors and mayors.
Leave a Comment
About the Writer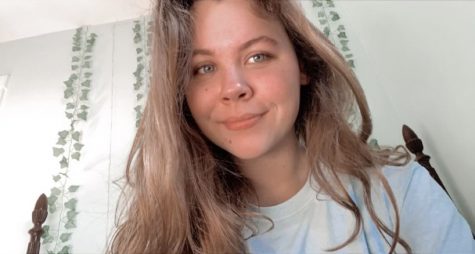 Margaret McGee, Lifestyles Editor
Hey! My name is Margaret McGee, and I'm a senior. This is my third year participating in The Falconer. Outside of journalism, I play the Viola in Chamber...