FCPS School Board Announced Schools Will Reopen Virtually through Jan. 15
The FCPS School Board announced schools will reopen virtually on Jan. 6-15 and reopen under the hybrid model on Jan. 19 today at the 6 p.m. emergency school board meeting. The board voted 4-1 for the decision. The school board will reconvene at the Jan. 11 meeting to reevaluate the plan.
Superintendent David Jeck made the recommendation that the reopening of schools for the second semester under the hybrid model be delayed for at least a week in order to see if the expected spike in January cases will materialize. He stated it was important to take the advice of the local health officials because that is what the Centers for Disease Control and Prevention (CDC) recommends they do.
The meeting attendees addressed the increase in cases in Fauquier County. They stated that "numbers are based on behavior," and return to school is dependent on parents and students' abilities to follow the safety guidelines given to the community. They also addressed the increase in quarantines and cases among staff, which went hand in hand with the staffing issues that lead to the closing of schools on Dec. 11. Board members analyzed and asked questions about the data to ensure they understood what the numbers stated.
Despite increases, board member Suzanne Sloane added that the hybrid model was working up until the community spread impacted staffing, and the model and its safety precautions were keeping staff and students safe during in-person instruction. She stated the board was not looking to move to a five day model but wanted to make a decision on how to move forward into the next school year.
Board Chairman Duke Bland also emphasized the importance of considering staffing in the decision. Because staff shortages were the reason schools closed before winter break, he stated that if FCPS does not have enough staff, there would not be much sense in going back to hybrid. Jeck agreed that schools could potentially open for two weeks as planned and a staff shortage would cause the same issues as they did before winter break.
The School Board members continued commended the FCPS workforce for their hard work through this ever-changing pandemic. They also praised those in the FCPS community who continue to follow the safety guidelines and make sacrifices to ensure community health.
Leave a Comment
About the Writer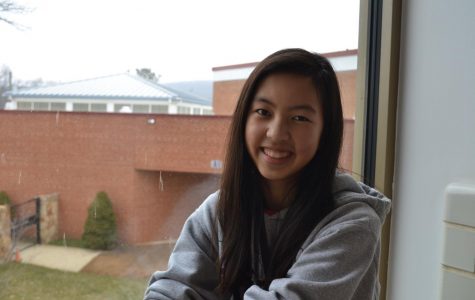 Rachel Singleton, Editor-in-Chief
Hello! My name is Rachel Singleton, and I am a senior at FHS. I have been part of journalism all four of my high school years and have held an editor position...