The Survival of Oliver City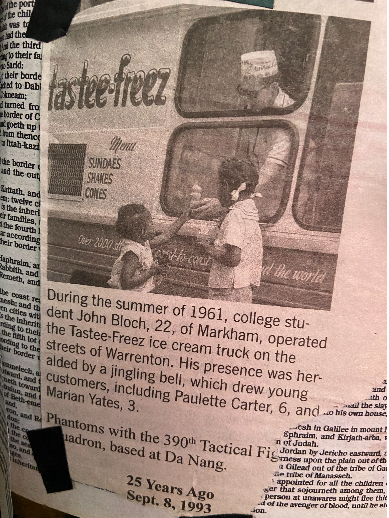 Oliver City is a working class, historically Black, 20 home neighborhood off of East Lee Street. The neighborhood used to be connected, all the way to Frytown Road. It is now split in quarters by the Eastern Bypass.
The first draft of the 2040 Warrenton Revitalization plan had no mention of Oliver City; it has since been revised. The Fauquier National Association for the Advancement of Colored People (NAACP) Housing Committee asked for more affordable housing and protection of historically Black neighborhoods in the plan.
Currently Oliver City has no sidewalks and one streetlight. "You'll almost get run over" walking in Oliver City said resident and FHS detention hall supervisor Tracy Ford. Sidewalk infrastructure is included in the 2040 plan for Oliver City. Yet, Ford is not expecting much, "sidewalks, playgrounds, and proper drainage" were all in previous plans and nothing has "manifested" said Ford. Many residents use well and septic systems, which draw water from the ground. There are 15 private wells in the town of Warrenton, and almost all are reported to lie in areas that are historically Black. Janice Gibson, born and raised on Duhollow Road, an offshoot of Frytown, previously connected to Oliver City remembers the well water, "it was the coldest, best water."
However, run off from the Eastern Bypass has been entering water systems, reported Fauquier Times. Oliver City also lies on a flood plain. FHS teacher Ian Lansdowne's family has lived in Oliver City for 55 years, now, with the addition of the Bypass "a lot of the flood waters come on our property." Residents of Oliver City are concerned for their "quality of water, drainage/flooding, stagnant water, mosquitoes, COVID-19, hidden drain fields, issues with wells, and affordability of sewer connection" as stated in an email to town council members William Semple and Renard Carlos. Connecting to town water would cost approximately $15,000, not including any additional costs. The Warrenton 2040 plan hopes to "explore resources to help property owners and promote connection to public water and sewer within the town boundaries." as said on page 27. It is unclear if that designates cutting costs for pre-existing homes, as desired by the Fauquier NAACP Housing Committee.
The 2013 Warrenton comprehensive plan added the yet to be started construction of Warrenton Crossing, a new neighborhood right next to Oliver City. This approved plan adds a new thoroughfare that extends Walker Drive to Walmart, which makes the entrance to Oliver City an intersection between two busy thoroughfares, reported Fauquier Times. The new road will be named after John Williams, the first black town councilman. Who fought for rights for historically Black neighborhoods. Developments like these are positive said Lansdowne, but it makes him feel as though his neighborhood is being forgotten. Before the addition of the Eastern Bypass, Ford remembers, "We had the best neighborhood, I could run 10 houses down, and know I'd be safe. I could run 10 houses down and get a glass of lemonade." Gibson remembers Frytown Road to Oliver City as "the main strip" all outside of the road "was all trees," to get to school Gibson remembered with a smile that she had to bike up "three hills" that "used to kill us, we used to have to pump it up!"
Haiti Street, a historically Black neighborhood, is part of the Warrenton Historic District. Oliver City, built in the 1960s, is not. This may be due to its separation from other historic buildings or lack of original buildings as the Warrenton Historic District's focus "is the central business district and its five surrounding residential neighborhoods," and preserving historical architecture as stated on the Architectural Review Board website. Oliver City is also the last historically Black neighborhood in the eastern side of the town of Warrenton after the destruction of Madison Town, the African American neighborhood dating back to 1881. "Madison Town, Frytown, and Oliver City were all one big community," said Lansdowne. Gibson met her husband, Arthur Gibson, at 12 years old on Frytown Road, now she says most of her family lives on Oliver City, Frytown Road or Haiti Street.
The 2040 plan hopes for the "creation of new local historic districts in appropriate existing neighborhoods within the period of significance to protect from demolition and provide review for by-right new builds." as said on page 22. If Oliver City was added to the historic district as part of the 2040 plan, a review of the approved Warrenton Crossing would be provided. Additional preservation of homes and land would be prioritized.
Leave a Comment
About the Writer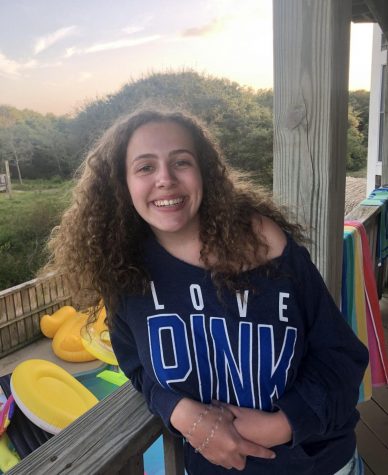 Helene Burch, News Editor
Hello, I am Helene Burch! I am a senior, this is my first year working with the Falconer, and I am the News Editor. I have always loved writing, so during...