Prom Party Organized by Senior Students
Seniors Darrien Mascall and Congo Hill will host and co-host a 2021 paradise themed prom for FHS, Kettle Run and Liberty High School junior and senior students, unless specifically invited. The event will take place on May 14 or 15 at Mascall's house and property with "plenty of room for people to space out and not be cramped," said Mascall.
Mascall has thrown "plenty of big house parties before for friends and family" and is using Fauquier County's cancelled prom and After Prom plans as an opportunity to throw another. "When I heard they canceled prom I was like 'Bruh, I'm a senior and I'd like to have my last prom.' So I've spent a few weeks planning it on my own," said Mascall.
COVID-19 protocols will be expected but "not as excessive as the schools are, because, if you think about it, everyone has their friend group that they are in close contact with after school and at home. When people come to this event they're going to gravitate towards their friend group and really only party with them," said Mascall.
Tickets for Mascall's prom are 20 dollars each. By purchasing the student will receive attendance, raffle entry and the address for the party. "I'm not trying to make a profit from this. I just really want a nice prom and all the money is going towards making it as amazing as all the other proms we've had," said Mascall.
Mascall has been using SnapChat stories to spread the news and share updates about the event. They plan to have After Prom activities such as a photo booth and raffle prizes. "Prom is important to me because it's our senior year, and a lot of my friends and I have missed out on the experience. I think this is something we could do together for some people; it might be the last time seeing them," said Hill.
Leave a Comment
About the Writer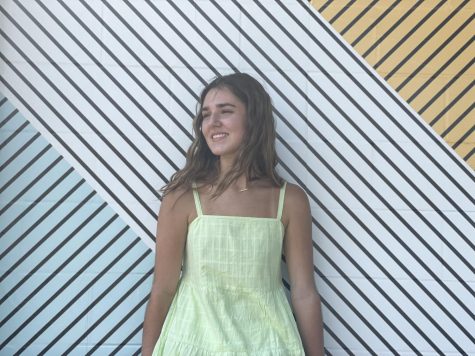 Catherine Smith, Editor-in-Chief
Hey everyone, my name is Catherine Smith! I'm a senior, and the Editor-in-Chief of the paper this year! I joined The Falconer as a freshman and have...