Homecoming Week Information
Homecoming week is August 29 through September 4. Spirit week themes include 'Merica Monday (wear red, white and blue), Country v.s. Country Club Tuesday (wear country gear or a country club outfit), Workout Wednesday (wear clothes to workout in), Throwback Thursday (wear 60s, 70s, 80s or 90s inspired outfits) and Falcon Friday (freshmen wear gray, sophomores wear black, juniors wear white and seniors wear red).
Thursday September 2, is the Homecoming parade in Old Town Warrenton. Students are asked to meet on Mainstreet around 4:45 p.m. for the 5 p.m. start. Each class has their own float, along with various clubs and sports. Student Council representatives and the homecoming court will also be present.
Friday, September 3, is the pep rally during school. Students will be dismissed from their fourth block class to the football field with their belongings. The bell schedule is:
7:25 a.m. Warning Bell
7:30 a.m. – 7:45 a.m. Advisory
7:51 a.m. – 8:51 a.m. Block One
8:57 a.m. – 9:57 a.m. Block Two
Block Three – Lunch Shifts
10:03 a.m. – 10:28 a.m. 1st Lunch Shift
10:09 Tardy to Block Three
10:32 a.m. – 10:57 a.m. 2nd Lunch Shift
11:02 a.m. – 11:27 a.m. 3rd Lunch Shift
11:32 a.m. – 11:57 a.m. 4th Lunch Shift
12:03 p.m. – 1:00 p.m. Block Four
Friday night is the Homecoming game against the Brentsville Tigers.
Saturday, September 4, is the Homecoming dance from 7 p.m. to 11 p.m. in the courtyard. The dress code is semi- formal. Tickets sales are located in the annex and are $20 beginning. They will be sold before school, during lunch and after school start August 31. All students must have a dance form completed before purchasing a ticket, they can be found on the website or in the student's school email.
Leave a Comment
About the Writer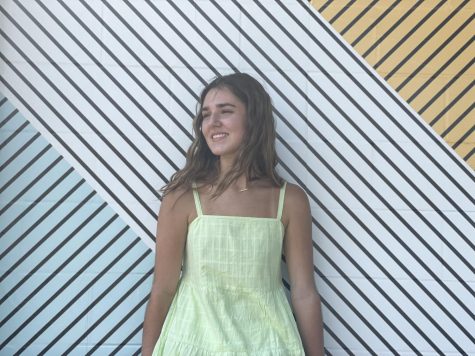 Catherine Smith, Editor-in-Chief
Hey everyone, my name is Catherine Smith! I'm a senior, and the Editor-in-Chief of the paper this year! I joined The Falconer as a freshman and have...