FHS Zoo Instagram Wars
Comments flood the FHS Zoo Instagram page from FHS and KRHS students concerning a field hockey post.
After infamous Twitter wars, longtime rivals, the FHS Zoo and the KRHS Cage members battle it out in the comment section of an Instagram post. Around 8 a.m. on September 8, the Zoo posted a picture from the field hockey game the night before with the caption, "Rough scene for @krcougars last night as they took a 3-2 loss against fhs field hockey. #alwaysbelieve."
The post soon gathered many likes as well as comments from students at FHS and KRHS. The post began gathering attention at FHS between the students and circulated on Instagram stories. Around 5 p.m. the comments numbered 235.
Several players like FHS senior Stefanie Fisher commented in congratulations to the team. "Proud of the fhockey team 🏑 love you guys❤️," posted Fisher. FHS junior Lauren Lasher posted, "Way to go lady falcons!! What a comeback! 💪 🏑 #chickswithsticks." Senior and Student Council Association President Reece Kuhns posted in response, "What the post was intended for 🤞."
However, the comment section was flooded with students challenging the opposing schools' teams with comments like, "See y'all on the 8th. Let's see if y'all really bout that<3," posted KRHS junior Jordan Tapscott. Another comment read, "what happened at Brentsville last Friday," posted by KRHS junior Teagen Tarring, referring to the FHS Varsity football game loss. Students used intense verbal replies to target students from the rival school over past games and more.
Many students caught up on the drama during their free time like FHS senior Ignacio Godoy who posted, "currently reading all these comments during lunch," which got 46 likes. Another student, FHS sophomore Ava Napolitano posted, "thank y'all for making school a lil more interesting today," which got 40 likes.
On Aug. 31, the Cage released a post on Twitter "@"ing the FHS Zoo whose "been kinda quiet." The Zoo began posting on September 1. Earlier on September 8, a post that said, "Easy Fockey W against a mediocre Kettle Run" "@"ing the Cage was released. Later a post "@"ing the Zoo was made that said, "'Stop being so physical' golf's in szn maybe that'll be more your speed bud."
Leave a Comment
About the Writer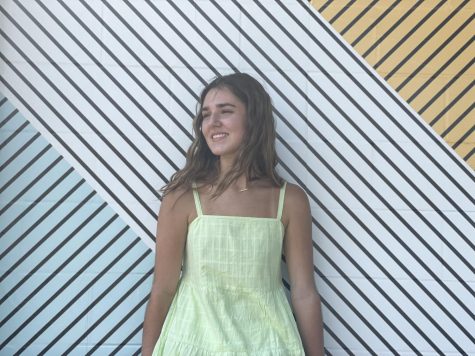 Catherine Smith, Editor-in-Chief
Hey everyone, my name is Catherine Smith! I'm a senior, and the Editor-in-Chief of the paper this year! I joined The Falconer as a freshman and have...