Martin Luther King Jr.'s Legacy Remains Unfinished
During the civil rights movement, a famous preacher campaigned against US involvement in Vietnam, arguing against atrocities committed during the war. Also, this famous preacher was organizing a Poor People's Campaign and gave a speech supporting striking sanitation workers in Memphis. His work in this area was cut short by an assassin's bullet. The political establishment at the time saw him as such a big threat, that an element of the FBI leadership at the time targeted him as part of its COINTELPRO program. You may be surprised to learn that this famous preacher was Atlanta-born, Dr. Martin Luther King Jr.
In 1967, the Vietnam War was raging between the Democratic Republic of Vietnam led by the Communist revolutionary Ho Chi Minh, who previously fought against French and Japanese colonization in Vietnam, and the US-backed Republic of Vietnam. Seeking to prevent the spread of communism, the US government involved itself heavily in the war, sending millions of soldiers to the Vietnam and heavily bombing the region. By the end of the war in 1975, more than 58,000 Americans and more than two million Vietnamese would die.
On April 4, 1967, Dr. King delivered a scathing rebuke of America's involvement in the war in his Beyond Vietnam speech, saying, "What do the [Vietnamese] peasants think as we ally ourselves with the landlords and as we refuse to put any action into our many words concerning land reform?"
For his courage in speaking out against the war, Dr. King was met with condemnation. The Washington Post published an editorial denouncing King's speech, saying he had "diminished his usefulness to his cause, to his country, and to his people."
Because of his revolutionary vision, Dr. King was a target of the FBI's COINTELPRO program, which was dedicated to crushing political dissent. J. Edgar Hoover, director of the FBI at the time, publicly demonized King, calling him the "most notorious liar in the country." According to an article on NPR, the FBI used wiretaps and paid informants to gather evidence about King's extramarital affairs. The FBI then sent King an anonymous letter that attempted to blackmail him into committing suicide.
Today is Martin Luther King Jr day, and politicians who stand for everything Dr. King was against will certainly use this day as an opportunity to voice their support for King's dream. The same politicians who spent the year fighting against even modest proposals designed to combat poverty will issue statements praising King's work. What is clear, however, is that Dr. Martin Luther King Jr used his platform to speak out against violence and economic oppression at home and abroad, and there is still a lot of work that must be done to achieve his dream for a better society.
Leave a Comment
Thanks for reading The Falconer. We're happy to provide you with award-winning student journalism since 1963, free from bias, conflicts of interest, and paywalls. We're able to continue with the generous support of our local community. If you're able, please consider making a donation. Any amount is incredibly helpful and allows us to pursue new and exciting opportunities.
About the Writer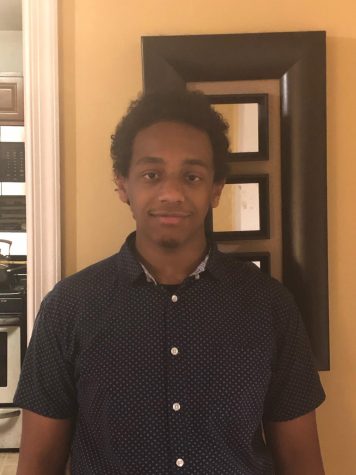 Raeid Ebrahim, Staff
My name is Raeid Ebrahim, and I am a senior. This is my third year on the staff, and I will be continuing my role as the first political columnist of The...