Gainesville's Hidden Gem
For students looking to bring a little sunshine to the coldest of days, Sobol is the place to go. Sobol is a small smoothie bowl cafe located in Gainesville. The experience is unlike any other smoothie cafe. The Sobol website states that they, "…believe that eating healthier alternatives should never be a chore." The friendly and approachable staff make wait times as quick as possible. What sets them apart from other smoothie restaurants is their fresh ingredients, completely customizable menu, and allergy aware options.
Sobol's menu is quite versatile, with smoothies and smoothie bowls being their biggest attraction, but also a variety of seasonal soups. They have four smoothie blends to choose from, all of which are completely customizable. Extras including fruits, seeds, and spreads are available for an additional charge and can enhance the taste of the bowls greatly. There are six smoothie options, all of which contain healthy ingredients and are customizable. Their menu also includes Belgian waffles that you can add toppings to, and delicious hot and iced coffees. There are also nut free granola and different milk substitutions you can make in the coffees and smoothies.
Due to the handcrafted products and fresh ingredients, the prices are bound to be slightly high. The goods are curated to be visually appealing and delicious, which make the price well worth it. A visit to Sobol can brighten your day with the chill and beachy atmosphere, which makes this a perfect morning excursion for anyone who enjoys a good smoothie. The well decorated building appeals to this vibe and can make any day feel like a beach vacation. Sobol is a hidden Gainesville gem and between the menu and vibes this spot is surely a 10/10.
Leave a Comment
Thanks for reading The Falconer. We're happy to provide you with award-winning student journalism since 1963, free from bias, conflicts of interest, and paywalls. We're able to continue with the generous support of our local community. If you're able, please consider making a donation. Any amount is incredibly helpful and allows us to pursue new and exciting opportunities.
About the Writer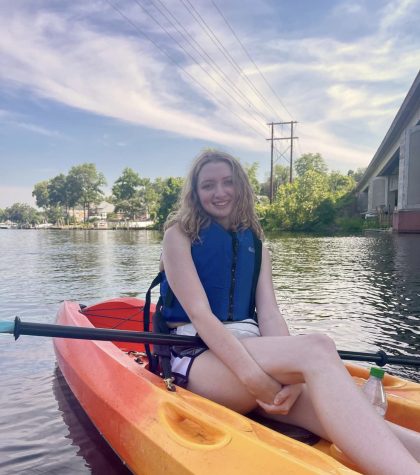 Shannon Seiler, Staff
Hi! My name is Shannon Seiler and I'm a senior at Fauquier. This is my first year taking journalism and I'm excited to contribute to The Falconer....