McKenzie Hurley Takes on Richmond with FFA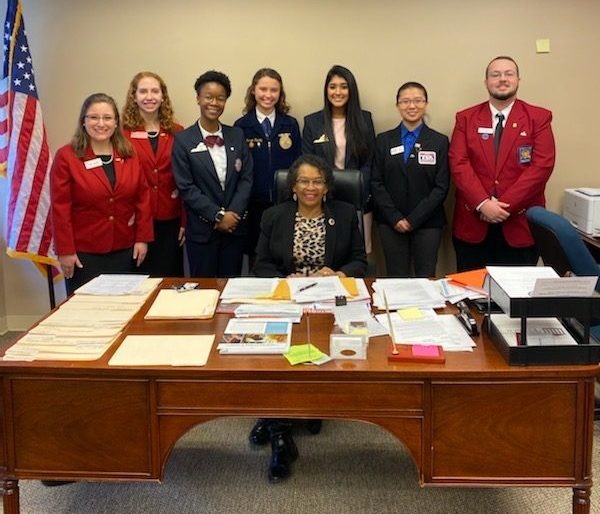 Mckenzie Hurley, junior and president of FHS' FFA Organization chapter, attended the Career and Technical Educational Conference in Richmond from January 9 to 10. Hurley stood among others advocating for the importance of Career and Technical Education (CTE) as they met with Virginia Governor, Ralph Northam, who was signing a proclamation declaring February CTE month. The group also met with the General Assembly, the House of Delegates and the Senate to talk to them about the importance of CTE.
"I got to meet state officers from all different organizations and got to meet people who will really make an impact on CTE," said Hurley.
Hurley added, "Career and Technical Education is an extremely important thing in schools today because some kids are just not ready to go to college. Career and Technical Education prepares them for job opportunities. So I think it's a very, very important curriculum to have at our school."