"Wake Up Mr. West"
Being a diehard fan in modern times can be a struggle. With the digitization of most forms of media, the ability for artists to delay the release of their works has become a lot easier, which multi-talented artist Kanye West seems to be using to the fullest extent. After multiple delays spanning almost a year and a half and four listening parties, West's tenth solo album "Donda" was finally released to the public on August 29.
Although the album received mixed reviews across multiple notable music sites, his diehard fans couldn't be any happier. "Donda," named after West's late mother, features the likes of Jay-Z, The Weeknd, Playboi Carti, Travis Scott and many more popular and upcoming names in the music industry, and I would venture to say that this album might just change the rap game.
Lyrically, "Donda" has very consistent themes of religion, family issues and honor of Donda West's death. Although this album's religious themes are ever present, it is widely considered to be a vast improvement compared to West's last album "Jesus Is King." Many criticized "Jesus Is King" for being too blindly religious and for not exploring the depths of West's faith, which this new album does a whole lot better. It almost appears as if the story being told in "Donda" is a progression of Kanye's faith, as the album starts off with West singing and rapping about how he needs to be saved, but by the end of the album West has fully accepted his faith in God. There are also multiple references to his fairly recent divorce with Kim Kardashian and how it has affected him and his children, although these references seem to be a lot less prominent compared to earlier versions of the album which featured an entire track about never leaving your family.
Upon first listen, "Donda" sounds very scattered as it covers multiple different genres, but the more you analyze it, and some of West's past works, the more you can begin to understand the sound of this album. "Donda" seems to take heavy influences from his 2008 album "808s & Heartbreak" and his 2013 album "Yeezus," all wrapped up with the religious twist of his 2019 album "Jesus Is King".
Almost every single song on this album includes some type of choir or organ sound. These sounds start off more processed and distorted and slowly become more natural as the album progresses, representing the aforementioned journey that Kanye is going through lyrically on this album.
Although at a glance this album might appear messy to some, I personally really enjoyed every second of it and I think that it's some of Kanye West's best work since his 2016 album "The Life of Pablo" and it will surely influence generations of artists to come.
Leave a Comment
About the Writer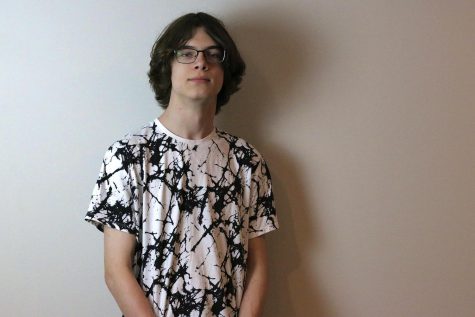 Jish West, Staff
Hey there, I'm Jish! I am a senior and taking Journalism I. I have all kinds of hobbies, but music is my forte. I enjoy listening to all types of music...