"Puss in Boots: The Last Wish" is a Sequel That Surprised Viewers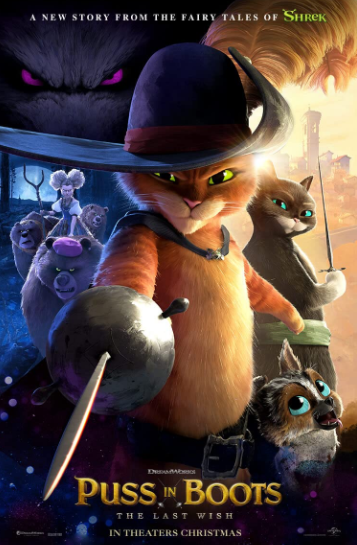 ¨Puss in Boots: The Last Wish¨ kept viewers on the edge of their seats. With the "Shrek" franchise having such a legacy of classic, childhood-favorite movies, some feared this new sequel may not meet such high expectations. A pleasant surprise, Dreamworks went all out for the making of this film and produced something that was anything but the dull cash grab some anticipated.
Having used eight of his nine lives, Puss embarks on an epic adventure to find the legendary Last Wish before time runs out. This film connects with viewers by touching on many relatable topics such as anxiety, family, and the fear of death. The film's vibrant animation style contains a mixture of both 2D and 3D styles, similar to "Spider-Man: Into the Spider-Verse". The voice acting was impressive, with performances by Antonio Banderas, Salma Hayek, and Florence Pugh. The thrilling action sequences consisted of quick pursuits, gripping sword fights, and action packed hand to hand combat that captivates viewers.
"Puss in Boots: The Last Wish" is arguably the best animated movie of 2022. As of Jan. 18, the movie has grossed $131.1 million in the United States and Canada. The film's phenomenal storyline ranges from sad to happy, and even terrifying moments. The movie focuses on all of its characters, and highlights their unique individual stories. Perhaps the best thing about this movie is the villain, with red piercing eyes, malignant fur, and a haunting whistle that will give you chills. "Puss in Boots: The Last Wish" plays exclusively in theaters, only until March.
Leave a Comment
About the Writer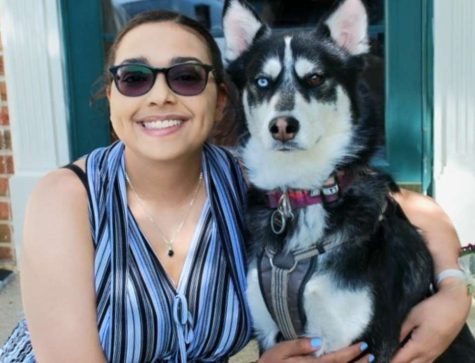 Lacey Hackett, Staff
Hey! My name is Lacey and I am a senior. This is my first year taking journalism, and I'm so excited to be here. I love talking about sports, music, movies...