"1917" is the Perfect One-Shot Film that Immerses Viewers in the First World War
The movie "1917" is the perfect example of a cinematic masterpiece, a film designed to look like it was created in one shot. The movie "1917″ was released on Dec 25, 2019 in the United States, while being released in the United Kingdom on Jan 10, 2020. The film follows two British Lance Corporals in the British Army during WWI, and their attempt to deliver a message to stop an attack across the dangerous 'No-Man's Land.' Before watching, note that "1917" is rated "R" for violence, disturbing images, and language.
Starting off with introducing both Lance Corporals Schofield and Blake, they are brought to the Officer's Bunker inside the British Trenches. A trenchline a few miles ahead is commanded by Colonel MacKenzie and is planning to attack retreating Germans the following morning. Aerial photos have shown it's a trap, designed to catch the British off guard at what's known as the "Hindenburg Line". They are given orders to bring a letter to the trench and tell Colonel MacKenzie to call off the attack and make the track throughout the dangerous No-Man's Land.Throughout the movie, there are several emotional scenes that really give a personal connection to each of the characters. The one-shot type of filming really immerses viewers in the scene of WWI, putting you right in the fight and really making it feel like you are actually there. With some intense battle scenes, shooting, and oddities that happen during the two Lance Corporals missions, the movie really has viewers on their toes the entire time, waiting for an ambush, or for random shots to break out. "1917" keeps viewers on the edge of their seats and for anyone who wants to see a good war movie that brings viewers into the experience, this movie is definitely one to watch.
Overall, "1917" is one of the best movies of the 21st Century, and it was released 101 years after WWI ended. It was a great way to honor the British Soldiers and other veterans who fought in the war just over a century after the end of the war.
Leave a Comment
About the Writer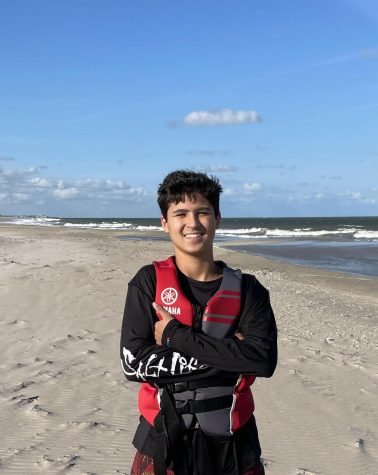 Alex Garcia, Staff
I'm Alex Garcia and I am a sophomore at Fauquier High School. This is my second year with The Falconer. I like playing and watching baseball and occasionally...