The New Falcon Sports Spot
Renovation from tennis courts to turf field, this project is meant to benefit student-athletes and sports teams at FHS.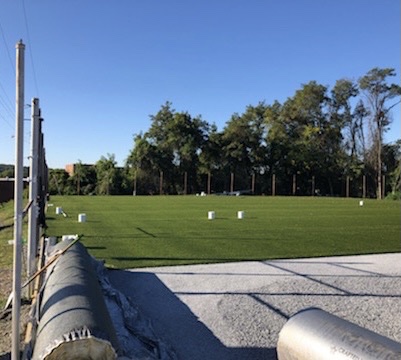 On Friday, November 13, at 4:00 p.m. FHS will host the Grand Opening of the Falcon Sports Spot. The new turf practice field is located above the Falcon Field and is a closed event. The gathering will be limited to 50 attendees with only sponsors, school staff and sports teams with their senior representatives present. Due to COVID-19 the invitation list has been shortened, but they are working on having a Facebook live-stream option.
The old tennis court area was closed due to safety hazards, and teams could only practice there sometimes. The inaccessibility and concern for the public prompted a change. "There were large trees that had overgrown over it. There were holes in the tennis court areas," said Head Softball Coach Erika Lamper.
Horticulture teacher Steve Potucek and Principal Kraig Kelican presented the turf field renovation and funding plan to the Fauquier County Public School's school board. According to Lamper, Potecuk's efforts to improve FHS athletics began in 2016. "The purpose for adding the turf practice facility is to give teams an extra venue to practice [in] especially in inclement weather," said Ott.
The renovation included leaving the original gravel tennis court flooring underneath the replacement turf field. The turf field is about as large as a football field, and located right next to the school, accessible to student-athletes and teams. Mark Ott, Director of Student Activities, oversaw the entire project. "County maintenance began removing brush, trees and fencing in late July/August. Actual surface preparations began in September," said Ott.
The plans were designed by Bohler Engineering, and a sign designating the area is being made by Piedmont Press. Sponsors such as The Airlie Foundation, Cropp Metcalfe, The Path Foundation, The Jesse and Rose Loeb foundation and The Falcon Booster Club provided money to help pay for expenses. "It is important to point out that no public monies were used to improve/make this facility," said Potecuk.
Leave a Comment
About the Writer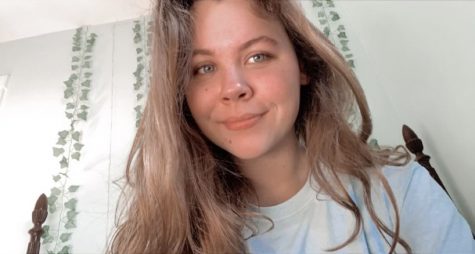 Margaret McGee, Lifestyles Editor
Hey! My name is Margaret McGee, and I'm a senior. This is my third year participating in The Falconer. Outside of journalism, I play the Viola in Chamber...