Pharmacy Tech is New in School
FHS's first pharmacy tech class took session in the spring of 2022. Students from all three Fauquier County high schools traveled to FHS to participate in the class taught by Shannon Kay, an experienced pharmacy technician that has been working in the field for over ten years. Kay was excited when she learned they were developing the pharmacy tech program at a high school level.
The program consists of two classes, Pharmacy Tech I and II. This year, only the first class, Pharmacy Tech I, is offered. Here students learn the difference between pharmacy technicians and pharmacists and their roles and responsibilities. The pharmacy tech classes help "students develop their communication and math skills by building on them in more elaborate way" that is more appropriate for a pharmacy setting, according to Kay.
Pharmacy Tech I is a prerequisite for the second part of the program, Pharmacy Tech II, a two-block class that will first be offered next school year. In this class, students will further develop their skills, focusing on topics such as vaccination and CPR.
During the courses, students learn how to work with insurance companies, count medicine, complete the filling process, document data entry, and how to vaccinate patients, all as certified pharmacy technicians. Kay explains students are "eligible to sit for the national certification exam, which [students] have to pass that exam in order then to apply for a license. Then that license is given to [students] by the Virginia State Board of Pharmacy" and they have the ability to work at any establishment as a pharmacy technician.
The new program offers a golden opportunity for students to leave high school with the qualifications and certification to work as a technician. Kay explains that it's a "great job to have while working other goals" because "depending on what pharmacy setting you work in you have all types of opportunities." Where students can work in hospital and community pharmacy settings, or even insurance companies or biopharmaceutical companies. It's also great for students interested in a medical career. Kay explains that "the knowledge that you learn while getting your certification will just help you in any healthcare field that you want to be in."
Leave a Comment
About the Writer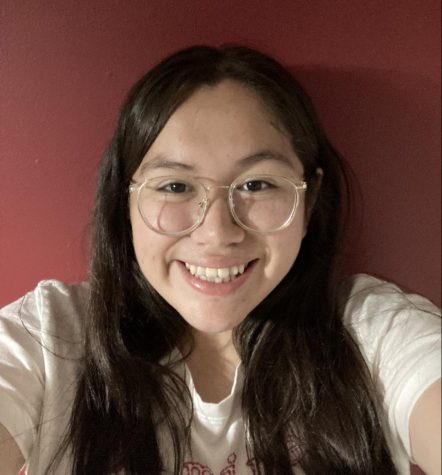 Sarita Portillo, Staff
Hello! My name is Sarita, but I also go by Sara. This is my second year writing for The Falconer, which I'm very excited about. I love consuming stories...