The Gender-Sexuality Alliance Club Makes a Safe Space for all Students
The Gender-Sexuality Alliance is back with a name change and new mindset. Previously known as the Gay-Straight Alliance, the gsanetwork.org speaks out on their decision to change the name saying, "Our name evolution simply supports youth leaders in developing their true authentic selves with the ability to define their own identities."
This is not the first GSA at Fauquier, the previous GSA ended after the previous seniors graduated Gordon and Grady noticed the hole this left and decided to restart the club in hopes "to make something we didn't have."
The Gender-Sexuality Alliance, GSA, at Fauquier followed with the national name change to be more inclusive and as a way to "reflect the progression of the name," said GSA's Co-President, Maggie Grady. The GSA meets every first and third Tuesday of the month after school from 2:45 to 3:30 in room 302 with English teacher Darrell Sirignano as the sponsor of the club.
When Sirignano first arrived at Fauquier High School, he knew he was interested in sponsoring a GSA. "When I got hired I was really interested in getting that [GSA club] started up again just so there's at least an outlet for students…" Sirignano said. The two Co-Presidents, Fletcher Gordon and Grady, were also trying to start the GSA up again. "…they reached out to me initially saying 'we're interested' and then collaboratively we sort of built the club up…" Sirignano said.
The new GSA follows the three pillars: activism, acceptance and education. They have many interactive activities planned to engage club members and to create a safe place to be.
Leave a Comment
Thanks for reading The Falconer. We're happy to provide you with award-winning student journalism since 1963, free from bias, conflicts of interest, and paywalls. We're able to continue with the generous support of our local community. If you're able, please consider making a donation. Any amount is incredibly helpful and allows us to pursue new and exciting opportunities.
About the Writer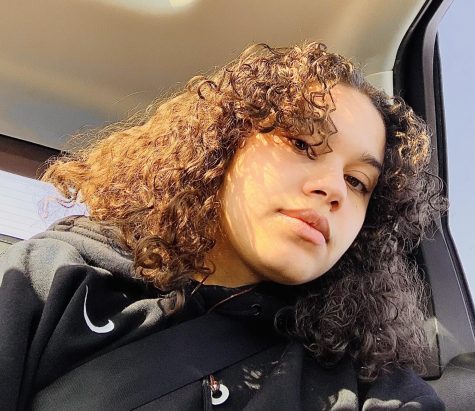 Sabrina Brooks, Features Editor
Hi, my name is Sabrina Brooks, and I am a senior. I am in Journalism II and this is my second year writing for The Falconer. I have four siblings, and...