Fashion Spotlight: Meagan Rude
Q: How would you describe your style ?
An odd mixture of Anne of Green Gables and the Dead Poets Society.
Q: What kind of outfits/clothing do you enjoy wearing ?
I enjoy wearing anything that makes me feel excited and confident. When I'm wearing something I'm confident in, I can focus on other people and other things, rather than myself.
Q: How do you prepare your outfits ?
It's not necessarily a spur of the moment thing, but whatever I'm feeling in the morning. I usually have enough clothes washed and ready to go that I can pick something out. I've spent a lot of time curating items so that things almost always go together. So it's just whatever I'm feeling like. If I'm cold, I'll wear a sweater. If I don't really feel like dressing up I'll wear something with an elastic waistband.
Q: What inspires your type of fashion ?
A lot of different things, oftentimes fictional characters from books that I read or movies that I watch, sometimes certain youtubers. I also just love history and historical fashion, looking into old fabrics and old silhouettes used, and why they were worn. I find it all very interesting, and get a lot of inspiration from that kind of stuff. But also outfits I see around in Fauquier, I see people wearing things that I like and think, "How can I emulate that with what I already have?"
Q: What is your favorite place to go shopping for clothing ?
Absolutely thrift stores. Although it can really be a mixed bag, sometimes you don't get anything good, but when you find something really nice it's so exciting. Especially when it's a high quality item that would typically be really expensive. Plus you know you're keeping something out of a landfill, it's all fun.
Q:What makes you passionate about how you fashion?
I think fashion is a really great way to express yourself and to feel confident in what you're wearing. Like I said, I personally love wearing something I'm comfortable in because then I can just stop focusing on myself. I feel like I'm me, and I can move on.
Leave a Comment
Thanks for reading The Falconer. We're happy to provide you with award-winning student journalism since 1963, free from bias, conflicts of interest, and paywalls. We're able to continue with the generous support of our local community. If you're able, please consider making a donation. Any amount is incredibly helpful and allows us to pursue new and exciting opportunities.
About the Writer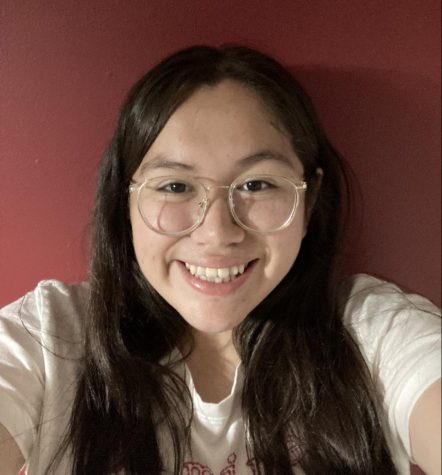 Sarita Portillo, Staff
Hello! My name is Sarita, but I also go by Sara. This is my second year writing for The Falconer, which I'm very excited about. I love consuming stories...