Students Excell in Speech and Debate Club
The speech and debate club is brand new to FHS this year, as is its advisor, Cathleen Beachboard. However, she isn't letting the club's newness intimidate her away from a successful season. "I'm excited to fail," Beachboard says, "I expect our team to be one of the best competitors, but I'm also excited for the failure at the beginning because that is an opportunity to grow and it will help us become a stronger and better team."
Speech and debate is a Virginia High School League (VHSL) competition in which participants can earn a letterman jacket and All-American status. Students have the option to compete in various different categories that include poetry and acting, in addition to debating. The club had its first meeting a few weeks ago to begin preparing for their fall competitions, precursors to the upcoming VHSL season, which doesn't start until the spring.
Meetings happen after school every Monday and Wednesday in Cathleen Beachboard's room on the third floor, and they consist of members practicing and doing research on the categories they will be competing in. Audrey Rehaluk, sophomore and Debate Captain on the team, will be competing in Public Forum Debate and Policy Debate. Rehaluk really likes "the concept of debate" and "how you put everything together in an organized way." She describes the atmosphere of the club by saying, "Because it is a new club, we are all learning together and pushing each other which creates a really good community. Also, Mrs. Beachboard is great at debate."
Freshman Katie Hurley, Speech Captain of the team, plans to compete in the poetry category of competition. Her favorite part of the club meetings are the warm-ups, where students get their brains focused on enunciation and quick thinking. "They're very fun," she says, "when we first started, we did one where we held our arms out and did different movements and practiced our pronunciation. It was very silly and I enjoyed it."
Beachboard highlights the importance of the skills that speech and debate hones: "Students should join this club so they can learn how to make their own voice shine in a sea of opinions. Ultimately this will help a person learn to argue better, which will help them be more persuasive later in their life, so they can do things like buy a car or convince someone they're the perfect fit for a job. But on top of that, it will help every single student express themselves in a way that's productive, so they can make change right now wherever they are," said Beachboard.
Leave a Comment
Thanks for reading The Falconer. We're happy to provide you with award-winning student journalism since 1963, free from bias, conflicts of interest, and paywalls. We're able to continue with the generous support of our local community. If you're able, please consider making a donation. Any amount is incredibly helpful and allows us to pursue new and exciting opportunities.
About the Writer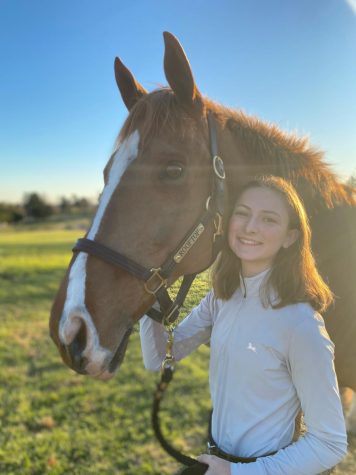 Ali Patusky, Editor-in-Chief
Hi! My name is Ali Patusky and I am a senior. This is my third year writing for The Falconer, and I am an Editor-in-Chief. I write for a local magazine...