Students find Community in Dungeons and Dragons Club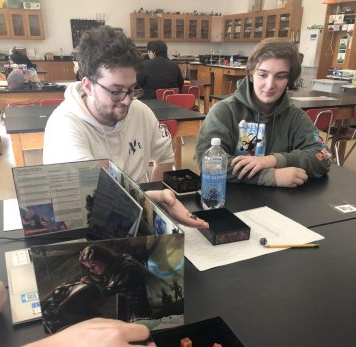 The clink of the 20 sided dice across the table was the only sound in the room amongst the anticipation of the excited players. The Dungeons and Dragons (DnD) club provides students with a unique opportunity to play DnD, a fantasy role-playing game, and find other students who are also passionate about this exhilarating and strategic game. DnD club has about a dozen members and is still a fairly new club.
Ideas to create this club were rumored since 2019, but it wasn't until 2021 that the idea came to life. Avid DnD player James Bockman is the president of the club and along with Jacob Preli, the club's teacher sponsor, they made it happen. Bockman described his desire to create the DnD club, saying, "There wasn't an existing school organization for it because a lot of the problems that most players face is that they can't find a group." After finding enough members to consistently play weekly, Bockman and Preli have been able to host club meetings with a great group of DnD players since. "I helped bring others together in a way that was previously difficult," said Bockman.
The club meets every Monday after school from 2:30 to 5 p.m. in Preli's classroom. A typical meeting consists of a group of players led by a single host, who prepares the game for the players to interact. A usual game of DnD can take up to 3 hours, and the DnD club gives students the opportunity to get together and play after school.
Leave a Comment
Thanks for reading The Falconer. We're happy to provide you with award-winning student journalism since 1963, free from bias, conflicts of interest, and paywalls. We're able to continue with the generous support of our local community. If you're able, please consider making a donation. Any amount is incredibly helpful and allows us to pursue new and exciting opportunities.
About the Writer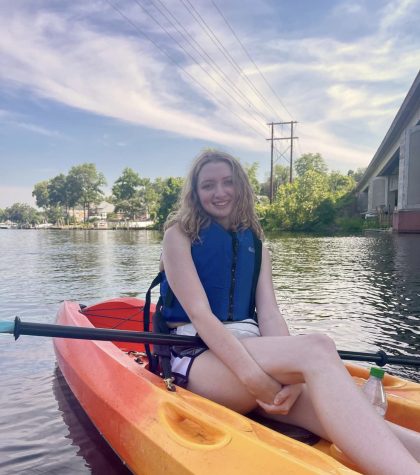 Shannon Seiler, Staff
Hi! My name is Shannon Seiler and I'm a senior at Fauquier. This is my first year taking journalism and I'm excited to contribute to The Falconer....