Artist Spotlight: Sydney Beachboard
Freshman Sydney Beachboard is an artist participating in an Art 1 class at FHS. Beachboard's art includes many different styles, but she tends to stick to sculpting and shading with a pencil.
Inspiration for art comes to Beachboard through looking at other artists' works and being surrounded by it as a child. She is also inspired by her mother's art work. "I've been doing art since I was three," Beachboard says. Her mother does all kinds of art, such as realism, cartoon-style and anime-style, while Beachboard's art style is mostly landscape.
While Beachboard's interest in art began with her inspiration from her mom, her surroundings and her friends, she also finds inspiration elsewhere. "Some [artworks] are easy, and some I just follow Bob Ross tutorials," said Beachboard.
Beachboard uses digital art platforms in addition to traditional methods. "I use IbisPaint because it's easier and has more brush varieties," Beachboard says.
Beachboard is interested in continuing to take art classes and learning from professionals. "Hypothetically speaking, I'd like to learn from Leonardo DaVinci, because he was amazingly talented," said Beachboard.
Leave a Comment
About the Writer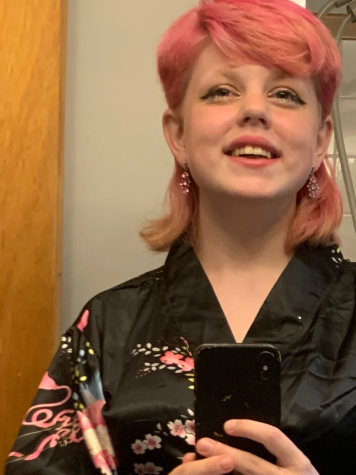 Alec Crandall, Staff
Hello! My name is Alec. I am a freshman here at FHS. I've enjoyed writing for as long as I can remember, and I am excited to have the opportunity to...