Abeel involved in extra-curriculars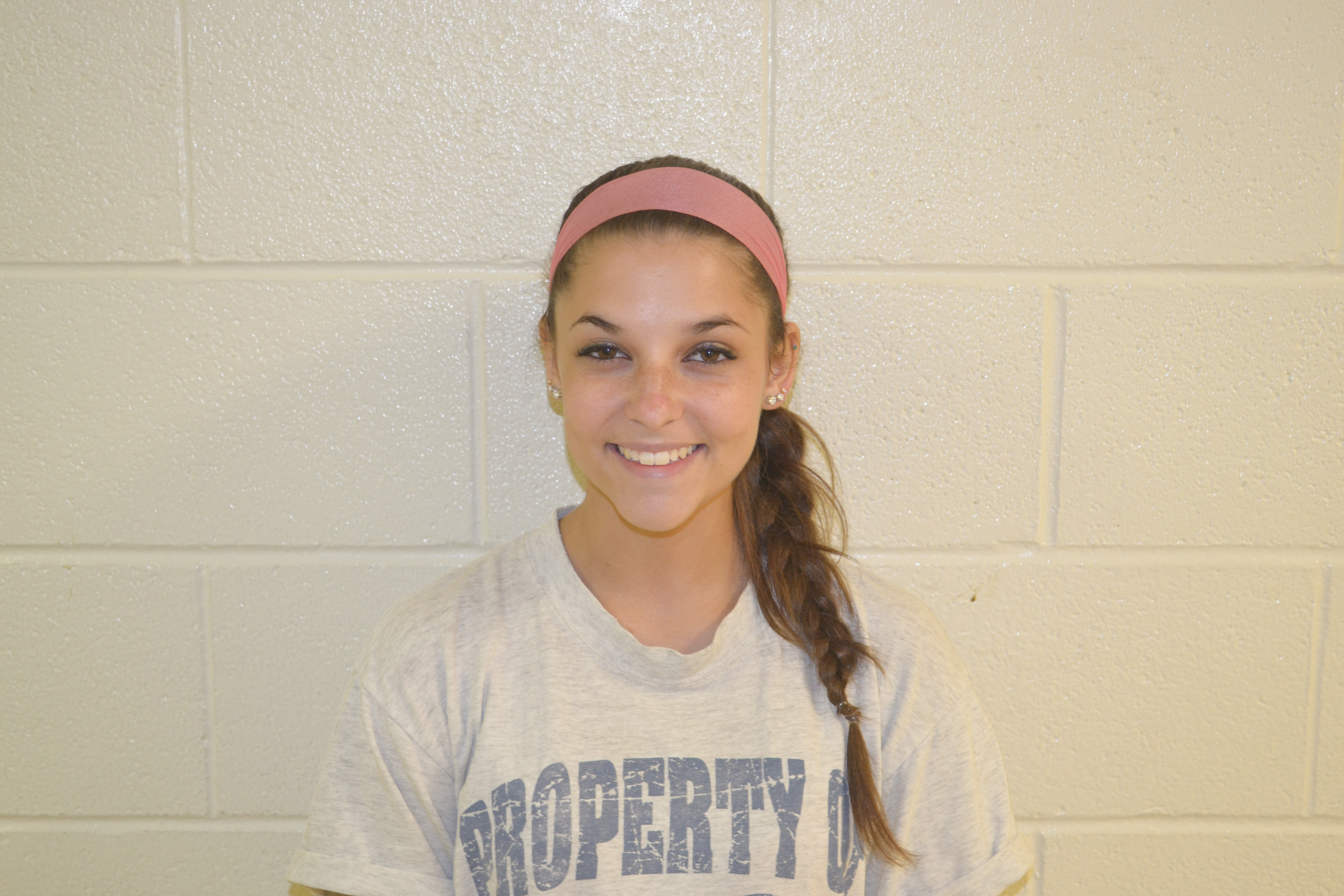 Senior Hannah Abeel has been a member of the FHS/Liberty Destination Imagination team since sixth grade. One of approximately 1,500 teams from around the world, Abeel traveled with her team for the third and last time to the Global Finals competition held May 21-24 at the University of Tennessee in Knoxville.
The team placed 10th out of the 73 teams that competed in the Pandemonium improvisational category, which involved researching 10 historical professions. At each level of competition, contestants were tasked with creating an improvisational 5 minute skit to act out for the judges.
"It's a lot of fun to solve the problems they give you," Abeel said. "At competition it's pretty cool to see how other kids solve the same problem that you have."
Abeel will attend James Madison University in the fall and wants to major in journalism.
"I want to use the skills I've learned in theater, but not necessarily for theater," Abeel said. "So I want to major in broadcast journalism and maybe be a TV news anchor or something like that."
Abeel starred in the school production Once Upon A Mattress as Princess Winnifred despite having taken a two year break from theater.
"I didn't want to do sports in the spring this year," Abeel said. "I had been to a few productions over the past year and it made me miss theater, so I decided to try out for the musical."
Abeel impressed director Emmett Bales.
"It was obvious that she had studied for the part extensively beforehand," Bales said. "If she had studied that hard before she even got the part, not knowing that she would get the part, then I couldn't wait to see how she did with the part. Even with missing a week for the Bahamas, she was so far ahead that she barely missed a step."
Bales also credited her singing ability as a reason for selecting her for the lead.
"She sings really loud and obnoxiously, but with grace," Bales said. "Not many people can pull that off."
Abeel also played left forward on the field hockey team in the fall.
"It's unlike any sport I've ever done," Abeel said. "Playing the games are a lot of fun and I really loved all of the girls on the team."
Beating Western Albemarle in overtime 1-0 her junior year in the regional tournament ranks as one of Abeel's favorite memories.
"We weren't supposed to beat them," Abeel said. "We went in as the underdogs and won. Beating them and going to states was one of the best feelings ever."
Abeel's favorite class was photography with Tom Falkowski.
"We got to learn how to develop photos," Abeel said. "I also learned how to use a camera in different ways. I like taking pictures of interesting things. I especially like taking action shots, so I take pictures at a lot of sports games."
Abeel joined the yearbook staff to help out with the delays caused by snow, despite only being in photojournalism 1.
"I really enjoyed being on staff," Abeel said. "It was really hard though; we were so far behind and really had to get stuff done."