Approval from Governor Northam Allows VHSL to Begin in December
On October 29, Virginia Governor Ralph Northam released the fourth amended Executive Order 67. In this release, he permitted the Virginia High School League (VHSL) to begin in December with adjustments to several sports and academic competition areas. In the "Guidelines for Return to Participation," each sport and activity offered for the 2020-21 school year is outlined with specific rules and regulations. It also includes information about activity risks, mask usage, locker room restrictions, transportation guidelines and conditions between schools.
Events may run at 50 percent capacity with 250 people. As stated in the press release, "The modifications outlined in "Guidelines for Return to Participation" are meant to decrease potential exposure to respiratory droplets by encouraging social distancing, limiting participation in administrative tasks to essential personnel and promoting appropriate protective equipment."
In the release Northam states, "Keeping our student athletes safe is critical during this pandemic. I know I join many parents in looking forward to the safe return of school sports. VHSL has been a tremendous partner throughout the COVID crisis, and I appreciate the thoughtfulness and diligence they have put in development of these guidelines for returning to play."
VHSL Executive Director Dr. John W. "Billy" Haun added, "We appreciate the time, effort and input staff received while preparing this document. Adherence to these guidelines will offer a safe reopening for our students,coaches, staff, officials and communities once we start playing in December."
Leave a Comment
Thanks for reading The Falconer. We're happy to provide you with award-winning student journalism since 1963, free from bias, conflicts of interest, and paywalls. We're able to continue with the generous support of our local community. If you're able, please consider making a donation. Any amount is incredibly helpful and allows us to pursue new and exciting opportunities.
About the Writer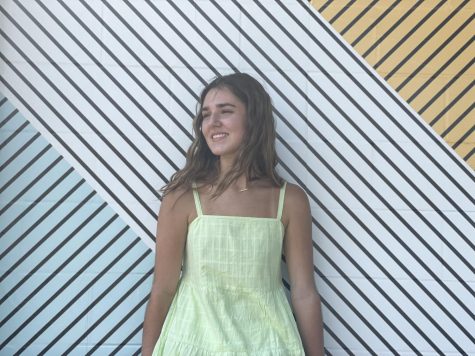 Catherine Smith, Editor-in-Chief
Hey everyone, my name is Catherine Smith! I'm a senior, and the Editor-in-Chief of the paper this year! I joined The Falconer as a freshman and have...