Dive Into the Swim Season With New Head Coach Patricia Davis
Take your mark because there is a new swim coach at FHS. Hired as head coach, Patricia Davis says she is "very excited to create a fun and competitive season." Davis has been swimming her entire life, swimming competitively for 12 years. She has been a swim instructor for 10 years, but this will be her first season as a head coach.
Before coming to FHS, Davis worked at a pool for a Marine Corps Base in Hawaii and started coaching there. The Marines kept asking "how do you swim so fast?…It really opened my eyes that a lot of people were not exposed to swimming or having the proper water survival skills," said Davis. She wanted to help people reach their goals in and out of the water.
Davis says that swimming is a great sport, one that doesn't require "athletes to be very athletic." She learned that swimming can be a weakness and wants her athletes to overcome that. "I hope to build a strong, supportive swimming community where we can grow and push each other to be our best," said Davis.
One of Davis's favorite jobs was in 2019, working for Wounded Warrior Battalion-West. It is the active-duty unit where Marines and sailors are sent if they are ill or injured. "My all-time proudest moment as a coach was teaching a double leg amputee how to dive from the blocks and watching him overcome his fear of doing it," said Davis.
The first day of practice/tryouts will be held on January 6 at the Warrenton Aquatic and Recreation Facility (WARF). She hopes to give her team the opportunity to make memories with one another as she did with her team in high school. "I learned a lot of valuable life lessons from the various coaches and other adults in my life and I hope that I can build the same rapport with my athletes," said Davis.
Leave a Comment
About the Writer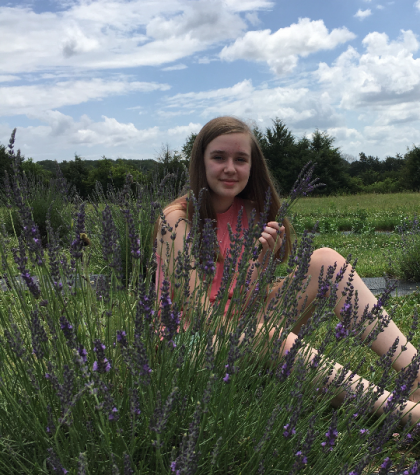 Erika Harrington, Junior Sports Editor
Hello! My name is Erika Harrington, and I am a freshman. This is my first time as a junior sports editor for The Falconer. I joined journalism this year...