Stephanie Robson Named Number One in the Nation for Triple Jump
Senior Stephanie Robson, number one triple jumper in the nation! Robson received the title of first in the nation for her triple jump on Saturday, January 30th at the Virginia Beach Sports Center. Her record jump was 40' 8.5". Robson said that during the moment she just went out to have fun. "I never really think about it because your best moments in life happen in the moment, and oftentimes you don't recall what you just did," said Robson, "You do without doing it, it's actually called Wu Wei." It means, "doing something effortlessly" in Chinese.
Robson says she prepares for meets in many different ways. She writes in her journal before each meet. I write about "how I'm feeling, what I ate, what is going through my head at the moment, what am I going to focus on at the meet, and then I just write some quotes that I find meaningful or that stand out to me," said Robson.
Mentally, she prepares by telling herself to "come out with confidence" and a presence that she did not come to lose. Robson's motto for both physical and mental preparation before meets is "if you look good, and if you feel good, you will be good."
Though COVID-19 has been a struggle for some athletes, Robson says it has given her the chance to improve on herself and her training. "I've really had a lot of time to focus on myself and my individualized events," said Robson.
For college, Robson is unsure what she wants to major in. She says that she has received many different scholarships to schools and that she is still continuing to receive them. "I want to go in and work hard for whatever I achieve from all the small goals to the big ones. It is never going to be easy and you can't walk into it thinking you will be the best because there is always someone out there better than you," said Robson.
Robson says her family is her biggest support. She says that they have encouraged her from the start and that her sister has pushed her, holds her accountable and doesn't let her settle for anything. "My parents have sacrificed a lot for me and my sister and they allow me to aspire [after] my dreams no matter what it is and they never hold me back," said Robson.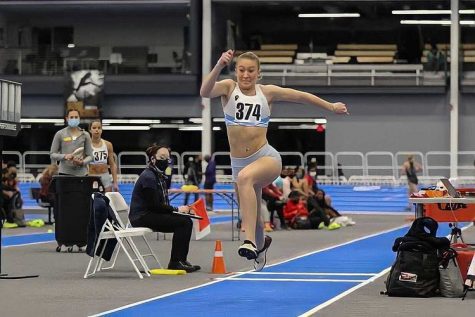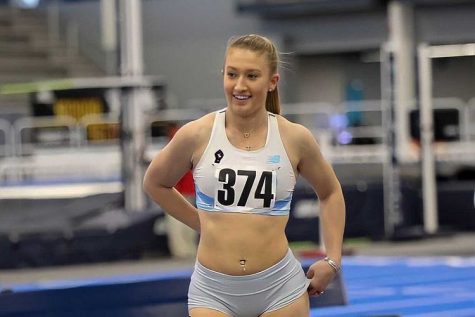 Leave a Comment
Thanks for reading The Falconer. We're happy to provide you with award-winning student journalism since 1963, free from bias, conflicts of interest, and paywalls. We're able to continue with the generous support of our local community. If you're able, please consider making a donation. Any amount is incredibly helpful and allows us to pursue new and exciting opportunities.
About the Writer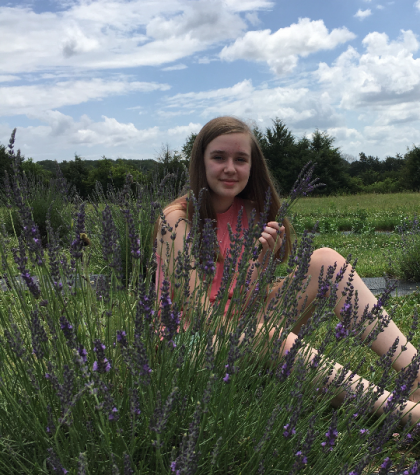 Erika Harrington, Junior Sports Editor
Hello! My name is Erika Harrington, and I am a freshman. This is my first time as a junior sports editor for The Falconer. I joined journalism this year...