Varsity soccer kicks off the spring season with a win
Boys Soccer JV and Varsity soccer teams have finished their two preseason games this year. With one win at home and a loss away, FHS is on the right track to getting far into the playoffs this season.
Last Friday, FHS faced Culpeper Highschool at home. Both JV and Varsity teams won the game. Oliver "Ollie" Paul's goal was decisive, guiding JV to a 1-0 victory. Varsity destroyed the spirits of Culpeper's team. With a great header early on, Nicholas Roman scored making the game 1-0. Later on during the game, Anderson Calderon scored two goals, while Nate Hensley scored one. With the 4-0 win against Culpeper, the team's spirits were high, though the coaches had some good and bad things to say about their players.
When asked about what he thought of his players during the game, Coach Elmer Rosales said, "My JV team did great on their first scrimmage, we had only practiced one time before this game." Coach Chase Davenport was a little harder on his players, but overall he liked how they played as well. "Everyone did what they were asked to do, though many played different positions than they are used to, but they didn't bat an eye about it and did what they were asked to do. We had a small rough patch in the middle where we had lost control of the game, but the players made changes to take back control and finish the game," said Davenport.
However, this changed when FHS went against Eastern View Highschool. Varsity lost 1-0 and JV lost 4-0. Both teams were dissatisfied with the result, but the players and coaches still have their hopes up for the regular season that begins soon. Varsity played hard throughout the game, but it wasn't enough to hold off Eastern View, which scored their goal near the end of the game. The preseason ended evenly with a single win and a single loss, so this regular season could go either way. The coaches and players are both excited and ready to play through the spring. The first home game is on March 25, at 7:00 pm (Varsity) against John Handley.
Leave a Comment
Thanks for reading The Falconer. We're happy to provide you with award-winning student journalism since 1963, free from bias, conflicts of interest, and paywalls. We're able to continue with the generous support of our local community. If you're able, please consider making a donation. Any amount is incredibly helpful and allows us to pursue new and exciting opportunities.
About the Writer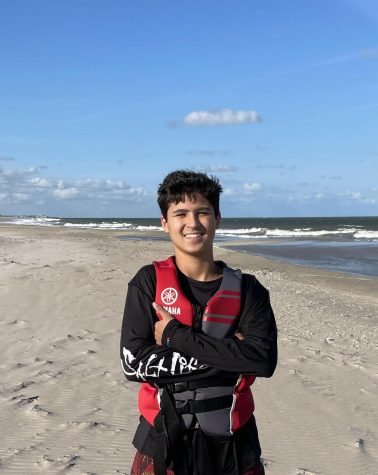 Alex Garcia, Staff
I'm Alex Garcia and I am a sophomore at Fauquier High School. This is my second year with The Falconer. I like playing and watching baseball and occasionally...