Will Smith "attacks zoos" across the country
The famous actor Will Smith went on a slapping spree yesterday, where he broke into zoos across the country and smacked hundreds of zebras. Fifty zebras are currently in the hospital, and are described as being in a serious but stable condition. This event, along with the 2022 Oscar incident, has made Will Smith a very controversial figure.
According to park rangers, Will Smith started his assault in Central Park Zoo, where he leaped over the fence and slapped all the zebras. Park rangers tried to apprehend Will Smith but were unable to catch him. Will Smith then attacked many zoos across the country, including the Bronx Zoo, the Smithsonian National Zoo, and the Denver Zoo.
"This is absolutely disgusting behavior," remarked zoologist John Jameson. "It is absolutely ridiculous how Will Smith has not faced any consequences for attacking hundreds of innocent zebras."
Will Smith has not been charged or even arrested yet, despite most likely commiting many crimes during his smacking spree. This has caused many people, including John Jameson, to protest, arguing that not enough is being done to protect the zebra population. Some zoos, such as the Denver Zoo and the Bronx Zoo, have announced that they are beefing up security measures to prevent future attacks.
We reached out to Will Smith for comment, and he surprisingly responded. Will Smith expressed remorse for his slapping spree.
"I'm sorry, I just lost control over myself," the famous actor said. "I was just watching Madagascar the other day, and Marty just reminded me so much of Chris Rock. I don't know what happened to me." Madagascar, the movie Will Smith referred to, is a famous 2005 animated DreamWorks movie about a group of Central Park animals that got stranded in Madagascar. Marty, a talking zebra, is one of the main characters in this movie, and was voiced by the actor Chris Rock.
Just kidding. Happy April Fool's.
Leave a Comment
About the Writer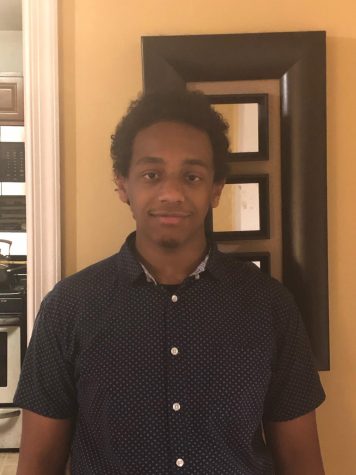 Raeid Ebrahim, Columnist
My name is Raeid Ebrahim, and I am a junior. This is my second year on the staff, and I will be continuing my role as the first political columnist of...