Sky Meadows: A Hidden Gem in Fauquier County
Hiking is an incredible way to get exercise, experience the outdoors, and relieve stress, according to Harvard Health. As Virginians, we are incredibly lucky to be surrounded by beautiful, preserved mountains and hiking trails. One of the best places to hike nearby is Sky Meadows State Park, a beautiful park situated in the northwestern corner of Fauquier County. It contains hiking trails and a National Historic District home to activities for everyone.
Being overshadowed by nearby Shenandoah National Park means there's less crowds during your hike, even on weekends. Sky Meadows contains something for everyone, whether you're an extreme hiker, or are looking for a leisurely stroll. A number of the trails in the park go up into the mountains with breathtaking views. There is also a connection to the world-famous Appalachian Trail, where one could theoretically hike all the way to Georgia or Maine. From the top of the Piedmont Overlook, one of the most well-known points in the park, you can see the skyscrapers of Tysons Corner, located 40 miles away.
For those seeking a less-demanding hike, exploring the National Historic district is a fun activity for everyone to enjoy. The oldest building on the property dates back to 1780. There are also 13 well-preserved buildings to explore. During the warmer months, every first Saturday of the month brings out trained staff who cook traditional African-American meals. It is cooked over a roaring fire on the oldest building on the property, and is available for free.
Sky Meadows was also designated an International Dark Sky Park. The certification affirms that it has taken action to reduce light pollution and provide a more natural night for the visitors and wildlife. The park also hosts monthly astronomy nights, where amateur astronomers can bring their telescopes to get a light-pollution free view of the night sky. Typically, a representative from the Smithsonian Institution will also attend.
Sky Meadows is located right off of U.S. Route 50 and is only a 30 minute drive from Warrenton. It is open from 8 a.m. until dusk (except on astronomy nights). Campers who arrive before closing are allowed to stay in the park. It has ample parking and is staffed by well-trained, friendly Virginia State Park employees. For any family looking to get outdoors, I highly recommend considering Sky Meadows as your next destination.
View Comments(1)
Thanks for reading The Falconer. We're happy to provide you with award-winning student journalism since 1963, free from bias, conflicts of interest, and paywalls. We're able to continue with the generous support of our local community. If you're able, please consider making a donation. Any amount is incredibly helpful and allows us to pursue new and exciting opportunities.
About the Writer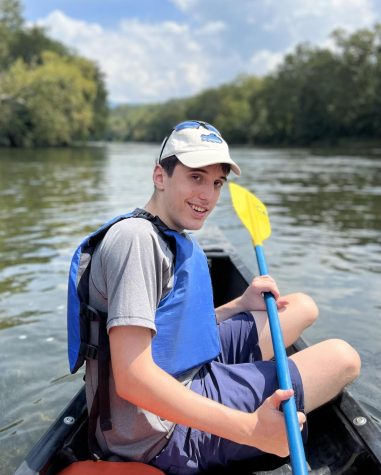 David Achter, Editor-in-Chief
Hey! My name is David Achter, and I'm an Editor-in-Chief. I'm a senior, and this is the third year I've worked with the newspaper. I am a volunteer EMT...