March Madness
March Madness is an exciting time for basketball fans, as the best teams from around the country compete for the title of NCAA Men's Basketball National Champions. This year's tournament promises to be just as thrilling, with some of the most talented teams in the country vying for the top spot.
One of the most significant storylines heading into this year's tournament is the continued dominance of Gonzaga. The Bulldogs have been a force to be reckoned with all season, boasting an impressive 24-0 record and a top seed in the West region. Gonzaga is led by forward Corey Kispert, who is averaging 19.2 points per game, and guard Jalen Suggs, who is averaging 14.3 points per game. If Gonzaga can continue to play at the level they have been all season, they could very well be the team to beat.
Another team to keep an eye on is the Baylor Bears. The Bears have also had a strong season, with a 22-2 record and a top seed in the South region. Baylor is led by guard Jared Butler, who is averaging 17.1 points per game, and forward MaCio Teague, who is averaging 15.8 points per game. If Baylor can continue to play with the same level of intensity they have all season, they could pose a serious threat to any team they face.
Finally, the Michigan Wolverines could make a splash in this year's tournament. Led by forward Isaiah Livers, who is averaging 14.6 points per game, and guard Franz Wagner, who is averaging 12.8 points per game, Michigan has a top seed in the East region. The Wolverines have had some ups and downs this season, but if they can put it all together in March, they could make a deep run.
March Madness is sure to be full of excitement, drama, and surprises this year. Fans will be on the edge of their seats as they watch the best college basketball has to offer. Whether it's Gonzaga's continued dominance, Baylor's tenacity, Illinois' talent, or Michigan's potential, this year's tournament promises to be one for the history books.
Leave a Comment
Thanks for reading The Falconer. We're happy to provide you with award-winning student journalism since 1963, free from bias, conflicts of interest, and paywalls. We're able to continue with the generous support of our local community. If you're able, please consider making a donation. Any amount is incredibly helpful and allows us to pursue new and exciting opportunities.
About the Writer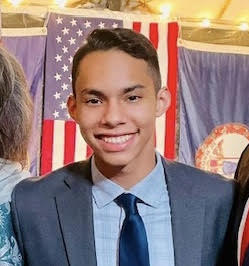 Angel Alvarado, Staff
Hi! My name is Angel Alvarado and I am a senior at FHS. This is my first year taking journalism. I used to wrestle and play soccer. I like to read, listen...