AG Project Pick-Up Kits
Keeping the Career and Technical Education (CTE) spirit alive, horticulture teacher Stephen Potucek and Agriculture teacher Susan Hilleary are taking a new approach to online teaching. They designed project kits for their CTE students including resources needed throughout the term to accomplish hands-on learning. "In order for our students to gain the knowledge needed to potentially obtain a job/learn the material, hands-on, in many cases, is the best way to learn. Learning by doing," said Potucek.
Even though the year hasn't started off as usual, with many experienced-based courses teaching online, teachers are finding ways to keep learning engaging. Potucek and Hilleary wanted to send students home with the materials and tools needed to have a successful course. "For the floral design class, the kits/boxes have material/tools to create floral arrangements with actual silk flowers to do the projects. As we go through the term, we hope to add live flowers into the mix," said Potucek.
The kits can be picked up starting Friday, September 10, from 3:30 pm – 6:00 pm at the Agriculture Mechanics Shop, located up the hill behind the cafeteria. They have plans to offer the pick-ups as needed throughout the year until returning to in-person instruction. "These are projects we would normally do in class. We want to give our students as much of the same experiences as if they were in school," said Potucek.
The goal of the assignment is not only to have fun but "to fall in love with what we're teaching and potentially make it a career," said Potucek. He added that this idea was a necessity for students to have a meaningful course. Many other teachers at FHS are offering opportunities that keep online learning unique. Whether it is online games, dancing or hands-on projects, teachers are working to make the most of the situation.
Leave a Comment
Thanks for reading The Falconer. We're happy to provide you with award-winning student journalism since 1963, free from bias, conflicts of interest, and paywalls. We're able to continue with the generous support of our local community. If you're able, please consider making a donation. Any amount is incredibly helpful and allows us to pursue new and exciting opportunities.
About the Writer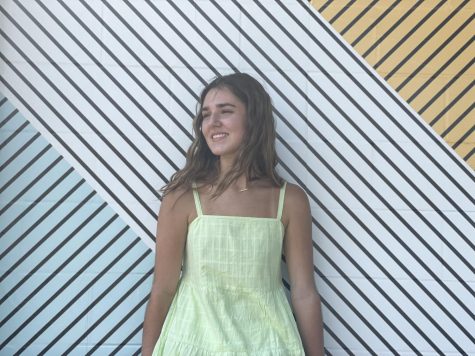 Catherine Smith, Editor-in-Chief
Hey everyone, my name is Catherine Smith! I'm a senior, and the Editor-in-Chief of the paper this year! I joined The Falconer as a freshman and have...